Best Online Casinos in Egypt for 2023
Egypt has somewhat relaxed gambling laws compared to other Muslim countries. Land-based casinos can operate in the country, and online casinos aren't regulated. This means that with minimal effort, Egyptian players can safely enjoy online casino sites. Read on to discover our compiled list of recommended online casinos for Egyptian players, top tips for playing safely online, and the latest information on gambling laws in the country.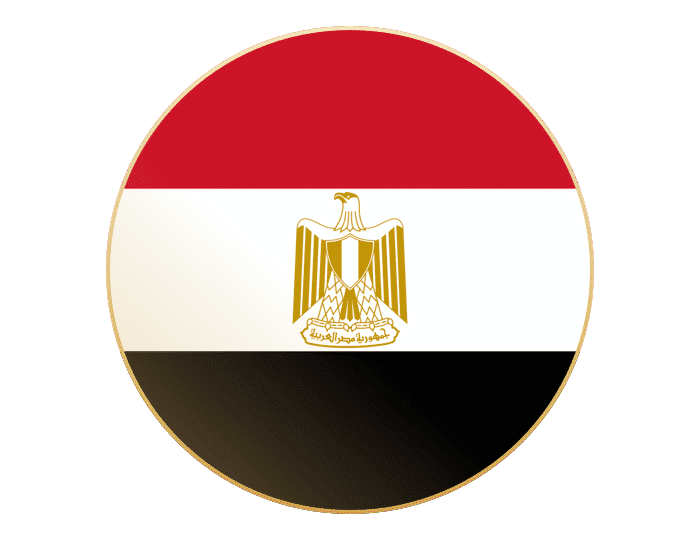 Best Online Casinos in Egypt for 2023
The Best Casinos for Players in Egypt 2023
If you are in Egypt, we recommend you use a VPN when accessing one of these recommended casinos.
What Our Recommended Casinos Provide
Our team of experts has carefully researched online gambling sites for Egyptians and recommended sites that meet the following criteria:
Security Measures
Although online gambling in Egypt is not officially regulated by law, the Quran's prohibition on gambling remains in place for those who practise Islam. For that reason, we choose sites that have strong security measures in place to keep your data and personal information safe. This includes features like SSL data encryption and reputable gambling licenses.
Variety of Payment Methods
We only choose online casinos that provide Egyptian players with a wide selection of payment methods. Credit/debit cards, prepaid cards, and e-wallets such as Skrill or Neteller are the most common. However, where possible, we recommend casinos that accept Bitcoin or another cryptocurrency.
We also look out for casinos that accept the Egyptian pound, though they are rare.
Range of Games
Why else would you look for Egyptian casino sites other than to play great games? Our experts look at each online casino's portfolio to be sure we select only those that offer plenty of great slots and table games. You're also not limited to classic versions as there are plenty of live dealer baccarat casinos and even online casinos with live dealer roulette in the region.
Arabic Customer Service
We choose online casinos specifically for Arabic players. Customer support is a key component of online casinos, and we want Egyptian players to have an experience that caters to their needs. It's not always easy to find casinos that offer customer support in Arabic, but we have handpicked a few which you can find labelled "AR" in the table of recommended sites above.
How to Gamble Online Safely in Egypt
Online gambling in Egypt is not technically illegal. In fact, the country has no laws governing online play. Instead, Egypt remains focused on stopping operators from setting up shop in the country. As a result, individual players can enjoy online casinos with relatively little risk. However, Sharia law still forbids gambling and considers it an immoral act. Therefore, it's best to take a few extra steps to keep your online play anonymous and away from prying eyes.
Use a Good VPN
A VPN allows you to browse the web remotely while keeping your activity untraceable. For Egyptian online casino players, using a VPN is a great way to play safely. You can find a bunch of VPNs online. IPVanish, NordVPN, ExpressVPN, and VyprVPN are a few good starting points. VPNs go a long way toward ensuring your online privacy as you play at online casinos.
Choose Secure Payment Methods
Anonymous payment methods are the best choice when you're playing at an online casino in Egypt. Neteller and similar e-wallet services provide semi-anonymous payments, making them a safe bet. A few of our top Egyptian casino sites even accept Bitcoin or other cryptocurrency, which is anonymous. Steer clear of payments that are tie directly to a bank such as ACH e-checks or debit cards, as these are easily traceable.
Avoid Shady Casinos
Stick to our recommended sites for a secure online casino experience. Stay away from sites that don't function properly or make outrageous promises that seem too good to be true. Licensed, regulated casinos are the way to go if you're playing from Egypt, and we've done the hard work by listing the best sites right here on this page.
Is the Egyptian Pound Accepted at Online Casinos?
Online casinos rarely accept the Egyptian Pound (EGP) as those sites operate from foreign countries that use different currencies. Instead, it's best to convert your money to a separate popular currency like the Euro, British Pounds, or US Dollars, which most sites accept.
Some online casinos in Egypt will charge a conversion fee. This is usually worthwhile because it means you're playing at a reputable site. If you plan to play a lot, make your deposits in big instalments so you aren't making conversion fees on small deposits.
Play at our Recommended Egyptian Casinos on Mobile
Nowadays, online casinos are completely optimized for mobile so you don't need to search for specific mobile casinos for them to be compatible with your device. You can play on your phone or tablet without issue, which means you can access an online casino whenever you want.
The best part? Our top online casinos for Egyptian players don't even require a download. You can play privately from your mobile browser, so there's never an app on your phone that shows you've been gambling. This goes a long way in keeping your experience private.
Is Gambling Legal in Egypt?
Apart from an unregulated online gambling scene, Egypt permits land-based casinos. A law dating back to 1973 allowed the construction of over two dozen prosperous casinos in the country. The catch? Gambling is forbidden to residents of Egypt. Instead, only gamblers with foreign passports can play at the country's casinos. For this reason, Egyptian casinos are a big tourist draw and are usually situated in tourist resorts. Egyptian casinos don't deal in EGP but use Euro or American Dollars for their transactions.
Your Great Casino Experience is One Click Away
Now that you're familiar with what online casinos can offer you, sign up at one of our top-rated sites and start playing today!
FAQs
Is online gambling safe for Egyptian players?
Yes, but Egyptian players should take precautions to keep their gambling activities private. There's no law prohibiting online casinos in Egypt, but it is still widely frowned upon. We highly recommend using a VPN and anonymous payment methods to keep your experience safe.
What is the best payment method for Egyptian players?
Neteller, Skrill, and other e-wallet payment services are great because they provide some anonymity. Cryptocurrency is the most anonymous method, making it the best choice if it's available. Steer clear from bank-issued payment methods because they are easily traceable.
Do Egyptian casino sites offer welcome bonuses?
Yes. Casinos commonly offer bonuses as a thank you for joining their sites. This is also true of online casinos in Egypt. No deposit bonuses, free spins, and deposit matches are the most common types of bonuses you'll find at Egyptian sites.
Is sports betting legal in Egypt?
There are no laws that prohibit placing a sports bet in Egypt. Instead, it's illegal for anyone to take bets. This results in a landscape that's similar to online casinos in the country. You can bet on sports, but take measures to keep your bets anonymous.
Can I access casinos on my mobile phone?
Yes. Online casinos are almost always optimised for mobile use. You can easily play them from your mobile phone or tablet, and they don't even require an app download. This means you can keep your gambling activity private and save space on your device by playing in a mobile browser.