Sports Betting in Jordan
Sports are very popular in Jordan with football number one, followed by basketball, and human combat sports. Rugby union, handball, cricket, American football, Formula 1, tennis and golf are additional sports broadcast on TV. There is a massive interest in both playing and watching sports, but you won't find any betting shops in Amman. With lottery the only exception, gambling is illegal in Jordan. Although there are no legal bookies, it is possible to bet with foreign ones that are legal, licensed, and regulated abroad. In places such as London, England there are legal betting shops every few corners. The UK has licensed online betting companies since 2005. Other locations started licensing internet betting almost a decade before them. It is not difficult for Joran residents to use such sites. Most even offer betting on Jordan Professional League football, as well as other sports and leagues from around the globe. The sites below are the ones most recommended.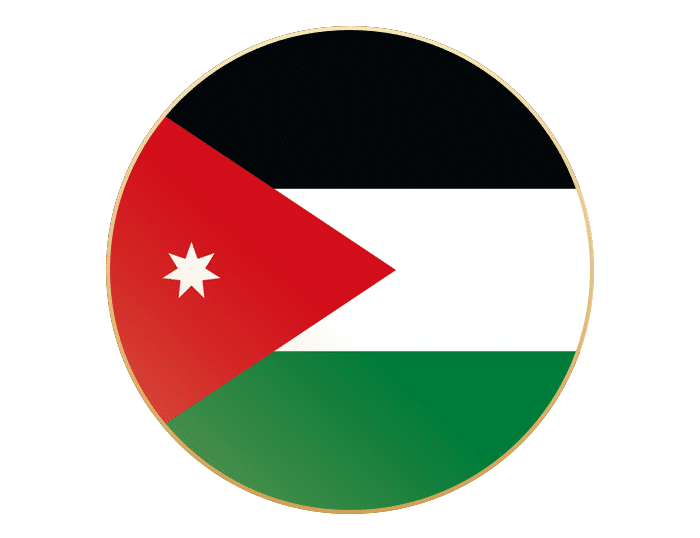 Best Online Bookmakers for Jordanians
As the above sites do not offer betting accounts in Jordanian dinar (JOD), US dollar (USD) is the best currency to use. Our dinar is pegged to it (1 dollar = 0.709 dinar), thus reducing exchange rate volatility. When given a choice, open all betting accounts in dollar, and all e-wallets that are used for deposit and withdrawal in dollar too. The fact you're betting in dollar not dinar isn't much issue.
The fastest way to deposit to online bookies is perhaps www.entropay.com. When registering at their website you are instantly given a UK issued virtual VISA debit card. USD can be loaded on to the card using a JOD currency debit or credit issued by a Jordan bank. You can then use that EntroPay card to deposit to an online bookie.
Those with more patience to set it up will find www.neteller.com is an even more ideal banking method. This is a UK licensed e-wallet that can be funded with cashu, bitcoin, or wire transfer. All online bookies accept NETELLER deposits and offer NETELLER as a method for cashing out betting account balances.
NETELLER account holders are issued a MasterCard branded debit card that can be used to spend their balance anywhere MasterCard is accepted or to withdrawal dinar at local ATMs. You can also use your balance to deposit to other sites, or cash out via alternative methods such a bank wire and paper cheque.
Overall, betting online from Jordan is not at all difficult to do. It does not even require having a bank account or credit/debit card. There are places to purchase cashu top-up cards in person (see www.cashu.com for details). Cashu can then be used to fund NETELLER. Similar possibilities exist with bitcoin and other banking methods.
But, what is the law? Yes, this is all illegal under Jordanian law. An article on Jordan online casinos however covers both the law, and why the risks are often low. Though most of the population is against gambling, those who do it here, mostly do so without running into legal trouble. It is still advised not to discuss any online betting done here with others.
Betting Online by Sport
The online bookies Joran residents can use are mostly global. You can find betting odds even on tiny leagues, of minor sports, from remote places of the world. Of course you can likewise find all the majors such as World Cup, Euro, UEFA Champions League, English Premier League, the Spanish La Liga, French Ligue 1 and the Italian Serie A, etc for football. Indian Premier League (IPL) cricket, NBA basketball and so much more is offered too. In the sections below I just cover what is available for betting in a more local Jordanian theme.
Football Betting in Jordan
All the popular football leagues televised on beIN Sports Arabia (Al Jazeera Sport) can be bet online at all bookmakers listed on this page. The most popular followed here include English Premier League (EPL), Spanish La Liga, French Ligue 1 and Italian Serie A as they broadcast in Arabic language on television. It is also possible to bet Al-Manaseer Jordanian Pro League, Jordan FA Cup, AFC Champions League, AFC Cup as well as competition our national team competes in. Nearly all online bookies have a large number of markets on Jordanian football.
Basketball Betting in Jordan
Basketball is the second most popular sport in Jordan. The pinnacle of this sport National Basketball League (NBA) from North America is broadcast on television locally. After NBA, two of the top leagues are Chinese Basketball Association (CBA) and Philippines Basketball Association (PBA). Though no Jordanian player has ever been in the NBA, many including Zaid Abbaas and Sam Daghles have had high level professional careers in those other top leagues. We also have a strong national team and a domestic league. Though all bookmakers offer betting on NBA, PBA and CBA only a select few cover Jordanian Premier Basketball League. Most bookmakers do however cover international basketball our clubs and national team compete in.
MMA and UFC
Combat sports are hugely popular in Jordan with us having a number of top athletes. Boxers Odai Al Hindawi and Obadah Al Kisbeh; Hamzeh Qattan and Zaid Al Halawani for Taekwondo; Abdel Rahman Al Masatfeh for Karate; and Muay Thai specialist Mohammad Salameh are recent ones coming to mind. Rana Qubbaj (jiu-jitsu) is our most famous female athlete and Eman Al-Adaileh (Taekwondo) deserves mention too. Opportunities to bet on most of these athletes is however limited.
The combat sport that gets the most attention with online betting site is Mixed Martial Arts (MMA), which our country is also no stranger too. Desert Force Championship, the largest MMA promotion in the Arab world has hosted 11 of their major events in Jordan between 8 September 2010 and 18 May 2015. An MMA promotion from Europe held Cage Warriors 42, 45, 51, 55, 69, 71, 76 and 78 in Amman between 16 June 2011 and 18 April 2014.
In 2014 the Jordan Mixed Martial Arts Federation became the first federation from the Middle East to affiliate with the International Mixed Martial Arts Federation (IMMAF) which sanctions and promotes the sport in dozens of countries around the world. There is no doubt MMA is popular here already and that this popularity will only continue to grow. All of the internet bookies mentioned earlier offer plenty of opportunities to bet MMA online.
Other Sports
This article gave only a quick mention of some of the betting that can be done online. There are plenty of other sports played here. Rugby Union is on the rise with two clubs here and the Jordan Rugby Union gaining recognition of the Jordan Olympic Committee in 2007. There are cricket leagues just getting started. Handball is another competitive professional sport. Though we haven't had much success in either, we do compete nationally in Fed Cup and Davis Cup for tennis, and have players on the ITF tour.
Of course some resident also follow American sports like NFL, NBA, MLB and NHL. No matter if you are looking to bet those, other foreign sports, or a key football match between Amman powerhouses Al-Wehdat and Al-Faisaly, all of this can be done online. In the case of minor sports like handball or domestic basketball it might take some clicking around at the sites mentioned to find odds. For the mainstream ones, odds are widely found. It still makes sense to visit as many reputable sites as you can for those. Using many it becomes possible to shop the odds and then bet at whichever is offering the highest payout for the selection you are looking to bet.