Sports Betting in Egypt
Watching, following, and reading about sports is major source of recreation in Egypt. Matches by local teams are broadcast on Nile TV, and beIN Sports Arabia by Al Jazeera Sport shows us matches from around the globe. Football is the most popular to watch, but we are also home to the world's most renowned squash players. The CAVC region of FIVA is headquartered here and we dominate this region in both club and national volleyball competition. We have other sports too. Egyptian fighter Ibrahim el Sawi won the middleweight championship in the top Mixed Martial Arts (MMA) promotion of the Arab League at Desert Force 13. We have professional handball, basketball, IFT tennis tournaments, and an UCI sanctioned professional cycling race too. Despite all of this, there are no bookies or betting shops located in Cairo, Sharm el Sheikh, Alexandria, Taba, or any of our other cities. Bookmaking is a crime nationwide that is punishable by both detention and fines. There are however no laws in Egypt that prohibit anyone placing a bet. It is only illegal for bookies to accept them. In decades past wealthy residents would set up accounts with betting shops in London, England, and then place bets from Egypt over the telephone. Fast forward to now and we have online casinos for Egypt and internet bookies that are all legal, licensed, and regulated abroad. These can be used by anyone with an internet connection and wealth is not at all a requirement. This is what I explain in this article before concluding with more details about Egyptian sports.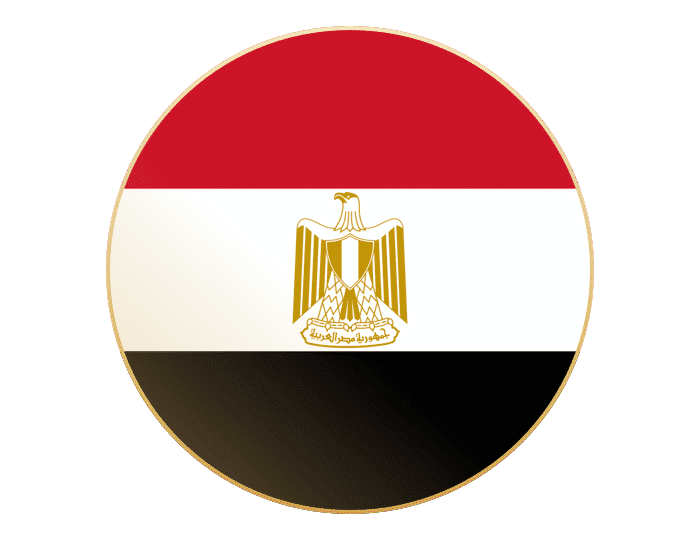 Online Betting in Egypt
When choosing a bookie it is ideal to select one that is legally licensed and well regulated. In the United Kingdom bookmaking has been legal since the 1930s, corporate betting shops since 1961, and online betting since 2005. The sites licensed there are incredibly well regulated by the UK Gambling Commission. Most are publicly traded on the London Stock Exchange, or have other public records.
All the top betting shop franchise of the UK have online betting sites, and most have just as impressive stories behind them. These site hold remote gambling licenses that allow them to service other countries including Egypt. Even though they are based in the UK, when we use them to bet sports from Egypt we are still protected. In the event of any dispute we can use the adjudication service IBAS, open a case with the UK Gambling Commission, or take the matter up with the UK courts. Disputes are however quite rare because all of these sites reputable. The ones friendliest to players located in Egypt are listed below.
Best Online Bookmakers for Egyptians
In cases where Egyptian pound (EGP) is not a supported currency, it is best to open betting accounts in either UK pound (GBP), Euro (EUR) or US dollar (USD).
Understand that all of these betting sites require post up. You can only bet using money that is part of your account balance. If your balance is EGP 750 and you bet EGP 150 that Zamalek SC will defeat Al Ahly, right away that EGP 150 stake is deducted leaving your balance at EGP 600. If the bet wins the EGP 150 stake is returned, and the winnings from that bet are added too. You can take money out of your betting account at any time. To get started you of course need to deposit.
How to Deposit and Get Paid
It is sometimes possible to deposit to online bookies using credit or debit card direct, but not all card transactions are approved. For most it is more ideal to use an e-wallet such as www.neteller.com.
NETELLER is a very reputable company. Online since 1999, they are publicly traded on the London Stock Exchange and regulated by the UK's Financial Service Authority (FSA). Accounts opened online for free are very similar to having a UK bank account. A difference is all top gambling sites in the region accept NETELLER transfers as an instant deposit method, and will pay withdrawals to NETELLER too. You can take money out of your account by requesting a bank wire, paper cheque, or using a NET+ MasterCard debit. This latter option is sent via courier. It can be used to withdraw at ATMs or to spend your balance anywhere MasterCard is accepted.
There are many options to fund NETELLER. Cashu.com is one option. On their website you can find locations where Cashu top up cards can be purchased in person for cash in Egypt. Bitcoin is another funding option, as is wire transfer, and in some cases credit and debit cards.
There are other e-wallets such as Skrill, EntroPay and Web Money (WM Transfer) that can be used too. You can check the cashier of each online bookie to see the options. In addition to processing payouts via e-wallet transfers most betting sites also offer bank wire and paper cheque withdrawals. Some offer additional methods such as Western Union and MoneyGram.
Most Popular Sports to Bet on in Egypt
At online bookmakers it is possible to bet on almost every sport. All sites cover top domestic football leagues English Premier League (EPL), Bundesliga, La Liga, Serie A, Eredivisie, Liga MX, Argentine Primera, Brasileirao, as well as Champions League, Euro, World Cup, etc. You can bet NFL American football, NBA basketball, MLB baseball, NHL hockey, WTA/ATP tennis, PGA golf, Formula 1, UFC, and many other sports. You can even bet on Starcraft 2, WWE which is scripted, Nathan's Hot Dog Eating Contest, how well a movie will gross, and all sorts of other exotics. As most sites are global you can bet on less popular domestic leagues too. In these final sections I cover some of the top sports in Egypt and mention where, if anywhere, they can be bet online.
Football Betting
Football is our top sport with local matches shown on Nile TV and beIN Sports Arabia broadcasting matches from leagues abroad. Both are heavily followed by fans. Our domestic side is followed even outside of Egypt.
Due to their successes at FIFA Club World Cup, CAF Champions League, CAF Confederation Cup, CAF Super Cup, etc., two of our local clubs Al Ahly and Zamalek SC have an international following. These are only two of the twenty teams in the Egyptian Premier League, but their presence is what makes our league entertaining to an international audience. Bookmakers from all around the world now have odds on our Super Cup opener, followed by odds on every Egyptian Premier League and Egypt Cup match.
All matches our national team competes in are widely covered by internet bookies too. Though we were the first CAF country to join FIFA, we have only qualified for two World Cups (1934 and 1990). It is unlikely we will be at the 2018 World Cup in Russia, but do have time to improve before the 2022 World Cup in Qatar. Regardless, we can still bet our national team in qualifying matches, Africa Cup of Nations, Arabic Cup of Nations, and friendly matches.
As mentioned in the intro there is plenty of interest in betting leagues from elsewhere in the world. The bookies listed on this page are global, and cover the top-level leagues from almost every country and plenty of second and third division leagues too. The interest in some leagues is probably due to the high number of Egyptian footballers playing professionally abroad. Mohamed Salah plays Italian Serie A for AS Roma, and Amro Tarek plays in the La Liga for Real Betis. Though I'm not sure we have any player in the English Premier League, Ahmed Elmohamady with Hull City and Adam El-Abd Bristol City compete in League One.
What I mentioned covers only top European domestic leagues followed here. There are Egyptian footballers playing all over Europe. Others include Ahmed Sayed "Zizo", Karim Hafez, Hassan Elgenawy, Mahmoud Hassan in the Belgian Pro League. Ahmed Hassan Mahgoub, much better known as just Koka (or Kouka), and Ali Ghazal both play in Portugal's Primeira Liga. Omar Elhussieny plays for FC Levadia Tallinn of Estonia Meistriliiga, Amr Warda plays in Superleague Greece, Mohamed Elneny in Swiss Super League, Alexander Jakobsen in Sweden's Allsvenskan, and Yasyn Khamid in Ukrainian Premier League.
Of course not all of our top footballers go off to Europe. Our domestic league is very strong. Players such as Hossam Salama, Basem Morsi, Moamen Zakaria, Wael Farrag, and Emad Moteab are all capable of signing to play abroad but choose to play for local clubs. In any case, whether you are betting local or domestic football, there are plenty of opportunities to do so online.
Squash Betting
Our country is known for our world-renowned Squash players. At the time I am writing this article Egyptian player Mohamed El Shorbagy holds the number one world men's ranking by PSA, and Raneem El Weleily holds the number one world women's ranking by PSA. These two are widely considered the best Squash players in the world. We are even more dominate than just having the numbers ones. On the men's side Ramy Ashour, Omar Mosaad, Tarek Momen, Karim Abdel Gawad, Marwan El Shorbagy and Mazen Hesham round-off the list to give us 7 players in the top 20 PSA men's world rankings.
Omneya Abdel Kawy, Nour El Sherbini, Nour El Tayeb, Nouran Gohar, and Salma Hany Ibrahim are also ranked top 20 on the PSA women's world rankings giving us 6 in the top 20. Only England with 4 of 20 in men's squash and 6 of 20 in women's squash come close to our extreme dominance of this sport.
Any Squash competition held around the world is loaded with Egyptian players. We also host many events here. We were the host of the Sky Open 2013, and the hosts of Women's World Open Squash Championship in 2010 and 2014. On the current PSA World Tour calendar there are three events held in Egypt. When wanting to bet this sport by far the #1 site for doing so is www.10bet.com. While not all bookies take betting on Squash, 1xbet does so at a high level. You'll find odds for all the popular events, and some of them are even live streamed on their website with in-play betting available.
Handball Betting
Handball is another sport played in Egypt on the professional level. Our most successful club is Al-Ahly. From the mid-80s on to 2008 they won 13 Egyptian Handball League titles. Though their dominance in our domestic league did slip, their success continued. They won three straight Egyptian Handball Cups (2009, 2010, 2011) and the Egyptian Handball Super Cup in 2010. They then won the African Handball Champions League in 2012 and finished runner-up in 2013 and 2014. They also finished runner up in African Handball Super Cup both of those years. Fresh off another domestic title, in 2015 they qualified for the ITF Super Globe. This was their second time qualifying. The past time was 2007 when they won a silver medal.
The opportunities to bet our handball clubs are somewhat limited. Not many bookmakers have odds on Egyptian Handball League. Several cover all ITF Super Globe matches and select matches from African Handball Champions League. Zamalek SC is the second most famous Egyptian handball club and has competed in both of those. They were the ITF Super Globe Representatives from 2010 to 2012 winning one bronze. For international play there is plenty of chances to bet our clubs.
When it comes to national competition, the options for betting our Egyptian teams increase. This see stars used to competing with each other, such as Aly Mohamed and Mamdouh Abouebaid pairing up with Ahmed El-Ahmar and Karim Handawy, to represent our country on the same handball team. They have not had much recent success at the World Championships and Olympics, but have dominated regional competition.
We won 5 golds and 1 silver in the past 6 All-Africa Games installments, and have won gold at every installment of the Pan Arab Games going back to 1992. For the African Championship held every other year we have won a medal every time. We were champions in 2000, 2004, and 2008; silver medal winners in 2006 and 2010, and bronze medal winners in 1996, 1998, 2002, 2012 and 2014.
The 2016 African Men's Handball Championship, which this time acts as a qualifier to the 2017 World Men's Handball Championship, will be played in our country. Home advantage, and our success in the region, gives us a fair chance. Both of these can of course bet on the internet.
It is also possible to bet beach handball online. The Beach Handball World Championship is held every other year. Our men's team won their sole gold medal at this in 2004 when it was hosted in El Gouna, Egypt. Since then we have finished fourth place many times. That World Championship gives a chance to bet Egyptian beach handball. The topics previously discussed on this page referred to the more popular indoor version.
Volleyball Betting
Volleyball is another top sport in Egypt. We are the most successful country in the African Volleyball Confederation (French: Confédération Africaine de Volleyball, or CAVB) which is headquartered here in Cairo, Egypt. Due to this several online bookies offer odds on our top-level for domestic professional competition the Egypt Volleyball Premier League, including even online betting. For CAVB competitions the betting options are even greater.
We are the most dominate country in the African Clubs Championship with (16 wins / 13 runner up) while Tunisia (15 wins / 11 runners up) are a legit competitor. Our club Al Ahly SC (11 wins / 5 runners up) is the most successful while Zamalek SC (5 wins / 7 runners up) sits third all time. This annual championship sees our bet clubs compete against each other and other powerhouses from the region including CS Sfaxien and ES Tunis VC. Most bookies have odds on this.
When it comes to national team competition, our men's team consists of almost entirely the best players from Al Ahly SC and Zamalek SC. There are times this is 100% the case. It is not often you will find more than a single player from another club making the national team. We have completely owned the African Volleyball Championship which is now held every other year. We won the gold medal in every of the past 6 installements (2005, 2007, 2009, 2011, 2013 and 2015). For betting this no doube www.10bet.com is the best site. They have in-play betting on every match from it including many options for spot betting.
Basketball Betting
Basketball has a much deeper history in Egypt than it does anywhere else in the region. Our country joined FIBA in 1934. We originally played in European competitions because FIBA Africa wasn't founded until 1961. We won a EuroBasket bronze in 1947, and our first gold as the host nation in 1949. In the early years of FIBA Africa we were the dominate country. For the first 12 installments of FIBA Africa Championship (1962-1983, held roughly every other year) we won five gold medals, two silvers and a bronze. We were still strong during the mid-1980s to mid-1990s, but had no gold medals during that time. A big factor has been Egyptian players leaving to play abroad.
Egyptian Basketball Premier League is our top-level of professional basketball in Egypt. It was founded in 1974. Al Ittihad (14 titles) and Al Zamalek (12 titles) were traditionally the most dominate clubs. In more recent years Gezira has become dominate. They have nine titles, their first two coming in 1993 and 1994, with their next seven coming between 2001 and 2014. Al Ahly won their third in 2012, and Sporting won their first two in 2013 and 2015. Today there are 8 clubs in the league. It still has some following but the quality of competition has dropped.
Many of the best Egyptian basketball players play professionally abroad. Many even start at the amateur level getting scholarships to US universities. USA college basketball (NCAA) has several dozen Egyptian players in it. Some recently playing at big schools include Anas Osama with Louisville, Ahmed Hamdy with VCU, and Abdel Nader with Iowa State. These players are looking to pursue the dream fulfilled by Alaa Abdelnaby who was born in 1968 in Alexandria, Egypt. He played for Duke University (1986-1990) then from 1990-1995 had a career in the NBA. He's known as greatest Egyptian basketballer of all time.
To go with dozens in USA college basketball, there are currently nine Egyptian players in German professional basketball and seven in the Qatari National Basketball League. Dozens of other countries have an Egyptian basketball player or two. Our own domestic league Egyptian Basketball Premier League, formerly SuperLeague, has stopped allowing imports as of the 2015-2016 season. In the past foreign players could make as much as $7,000 USD per month playing here. So with no foreign players, and losing local talent to clubs abroad, the league has less interest from foreign sources. Still popular locally, you won't find many chances to bet it online.
We can however bet our men's national basketball team at online bookies. Every online betting site I know of offers betting on the FIBA Africa Championship. Our team is in a recovery period. Several elite members of our national team left and didn't play in the 2011 FIBA Africa Championship due to the Egyptian Revolution. This included Omar Oraby (then with USC men's college basketball, having since logged NBA Summer League time), Omar Samhan (now in NBA d-league), and Ahmad Ismail (All-Star forward for Al Riyadi Beirut in the Lebanese Basketball League). We finished 11th that year for our worst finish all time in a competition our country had previously dominated. We then got silver in 2013, but fell to fifth place in 2015. We are still positioned to have a chance in 2017.
Tennis Betting
Tennis has a considerable Egyptian presence, both with professional players on the tour and tournaments hosted here. ATP (men's tennis) and WTA (women's tennis) are the top professional levels worldwide. For men's tennis the next step down is Challenger Tour. We are a host nation for that with an annual event in Sharm el-Sheikh.
The next level down is the ITF Pro Circuit which is level 2 for women's and level 3 for men's tennis. We're one of the primary hosts of these. The 2015 schedule had 45 ITF Pro Circuit women's tournaments, and 40 ITF Pro Circuit men's tournaments held in Egypt. We host a similar number of these each year. Note that nearly every professional player in the game has spent time playing the ITF Pro Circuit. It is how points are earned for gaining rankings towards entry in higher level tournaments.
There are many active Egyptian players that have ITF Pro Circuit success and some ATP/WTA success too. For Men's tennis Mohamed Safwat is the most successful active Egyptian male player. Since 2010 he has won 18 ITF single titles, 5 ITF Doubles Titles, and 1 ITF Challenger Title. This has been good for career highs of No. 187 (31 March 2014) world singles ranking and No. 288 (1 December 2014) in doubles. He has not yet had much success on the top-level winning only 3 of the 11 singles matches played, and 1 of the 5 doubles matches played. But born September 1990, he is still young. He is on the radar as he has been very successful in ITF and is just getting started with top level tennis.
Heidi El Tabakh is the most famous Egyptian female tennis player. She was preciously ranked as high as no. 146 on the WTA rankings. She has won 6 ITF single titles, and 10 ITF double titles on her career. Though her success in WTA events has been limited she does have wins over several players then ranked in the top 100 including Anastasia Pavlyuchenkova, Karolina Šprem, Tathiana Garbin, Edina Gallovits-Hall, Stéphanie Foretz, Patricia Mayr-Achleitner and Sania Mirza. She competed for our Fed Cup team from 2002-2005, but since has joined the Canadian team.
That just covers the most famous active Egyptian players. There are others worth mentioning. Ola Abou Zekry is another Egyptian female player to have cracked the top 500 in WTA singles rankings, reaching 485 on 29 December 2014. Sandra Samir and Mayar Sherif are Egyptian female tennis players that have won ITF titles who have come just shy of reaching the WTA top 500 world singles rankings. On the men's side Karim-Mohamed Maamoun is another young player born April 1991 that has six ITF double titles under his belt. He is 2-2 in ATP singles and 0-1 in ATP doubles, but broke the top 500 in mid-2015 for both singles and doubles and likely gains more chances. Karim Hossam born April 1994 is even younger. He has never won an ATP match, but does 4 ITF titles and a career high 337 in the men's ATP world rankings.
As you can see tennis in Egypt is primarily at the ITF level. There are only a very small handful of betting sites that offer odds on ITF Pro circuit, and not all matches are covered. One site that does offer some is www.5dimes.eu (English only). You'll find they cover select matches from about 15% of the events. It is most often matches involving players ranked in the top 500 when they do cover it. For all other professional tennis betting, including Davis Cup and Fed Cup, but especially the majors www.10bet.com is the best site to use. They have the most betting options per match and a lot of in-play betting. They even live stream many matches right from their website.
Other Sports
This article only touches on the most popular sports in Egypt. Many others can be bet online too. Mixed Martial Arts (MMA) is also popular. Desert Force Championship, the top promotion in the Arab League, can bet online. Egyptian fighter Ibrahim el Sawi became the middleweight champing on 25 August 2014 at Desert Force 13 in Abu Dhabi. We can also bet Tour d'Egypte a cycling race that is part of the UCI Africa Tour. Of course everything including from Formula 1, American football, cricket, rugby, baseball, basketball, and so much more can be wagered online just the same.
Languages
en
Features
Dedicated iOS and Android apps
Massive choice of slots and games
Great live dealer casino
Software Providers
Betsoft
IGT
Microgaming
NetEnt
Playtech
Payment Options