The Best Live Dealer Online Casinos for Arabian Gamblers
If you're looking for information on how to play at a live dealer casino in the Middle East, then you've come to the right place. Our team does painstaking research in order to recommend only the best live dealer online casinos and give you all the information you need to confidently start playing at the site of your choice. Here, you'll learn how to sign up for a trusted live dealer casino, get tips on how to play safely and discretely, and discover more about how online casinos work. Whether you need a step-by-step guide to live dealer casinos or you just want to find a great welcome bonus, we've got you covered.
Find the best live dealer casinos in the Middle East.
Learn more about why players love live dealer casinos.
Discover how to play safely and easily at live casinos.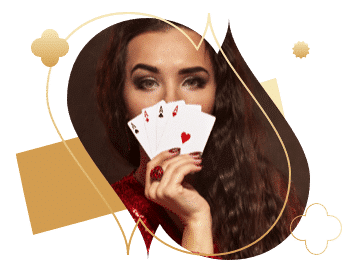 The Best Live Dealer Online Casinos for Arabian Gamblers
Our Best Live Dealer Online Casinos
Why You Should Play at Live Dealer Casinos
If you've ever wanted to get the experience of playing at a land-based casino, live dealer casinos might be exactly what you've been looking for. With brick-and-mortar casinos banned throughout most of the Middle East, you might think you may have to plan a vacation to get the true resort experience. But with live dealer online casinos, you can get a similar experience from the comfort of your own home in Egypt, Qatar, UAE, or any other country in the region.
Liver dealer games are almost exactly the same as those you'd see at a resort in Las Vegas or Macau. Rather than use a random number generator to decide whether you win or lose, every hand of blackjack or spin of the roulette wheel happens on real casino equipment, right in front of your eyes. The games are overseen by human dealers who you might even be able to interact with, as though you were sitting at their table at a land-based casino.
These days, the best live dealer online casinos are even available on your mobile, allowing you to play on-the-go whenever you feel like placing a bet or two. Whether you want to play on your desktop computer, a tablet, or your phone, you're never more than a few clicks away from enjoying an authentic casino experience.
How Do Live Dealer Sites Work?
Live dealer casinos utilize streaming video technology in order to bring games from studios or land-based casinos right to your screen. You'll get to see everything happen in real time, while a graphical interface overlays the screen, allowing you to click buttons to place your bets and make decisions during the game.
One of the best parts of this setup is that you'll actually see everything that impacts the result of each bet happen with your own eyes. Just like at a brick-and-mortar casino, you'll be sure that the games you play aren't being manipulated or rigged in any way, since you'll get to see the flip of every card and every spin of the wheel.
Many live dealer casinos also allow for social interaction through chat functionality. That means you'll be able to talk to your dealer, and perhaps even your fellow players, just as you would at a live resort. All of these features work together seamlessly to provide an unparalleled experience.
When live dealer real time casinos first started appearing online, they were mostly confined to desktop casinos. But today, live games have been fully optimised to work on any device, allowing you to easily play on your mobile or tablet as well.
Popular Types of Live Dealer Games
The best live dealer online casinos offer a wide variety of live dealer games. Essentially, all the most popular live table games in casinos have made their way online through live dealer casinos, allowing you the same level of choice you'd get in a major resort.
While the exact mix of games available will depend on the site you choose, there are a number of popular choices that appear at most of the best live dealer online casinos. Here are a few of the most common live casino games you'll encounter:
Live Roulette
Live Blackjack
Live Poker
Roulette: Roulette is one of the most popular casino games, and also among the games that transition best to a live dealer casino. An unlimited number of players can watch the same video stream and place their bets on regularly scheduled spins. At some casinos, there are even scheduled hours where hosts turn roulette games into something like a television show, interacting with the audience for a truly unique experience.
Blackjack: Blackjack may be the quintessential strategic table game, so it's only natural that most live dealer casinos include blackjack tables. There are several variations on how blackjack can be offered: sometimes, a limited number of people will be able to play at the same table, each taking up a position just like at a real world casino. In other cases, only one hand will be available, but any number of players can individually choose to hit, stand, split or double down, with the dealer continuing to reveal cards as long as at least one participant wants to continue.
Baccarat: The game of choice for high rollers around the world, baccarat is a natural inclusion at live dealer casinos. The action happens in front of your eyes just like at a real casino, with the same options to bet on the player and banker hands. Given the many traditions and superstitions that surround baccarat, it makes sense that many casino veterans strongly prefer live dealer baccarat to RNG-powered versions of the game.
Casino Hold'em: There are many slight variations on this table game based on Texas Hold'em. Many live dealer casinos include Casino Hold'em among their offerings, giving players the chance to bet, raise, or fold as they work to beat the dealer by making the best possible five-card hand.
Those may be the top four games at live dealer casinos, but other options do show up from time to time. Games like Three Card Poker and Caribbean Stud Poker are also fairly common, for instance, while Sic Bo can be found in some Asian-focused live casinos. Perhaps the most surprising game that you won't find at live dealer casinos is craps. This is most likely due to the complexity of the game and the fact that it would be hard to replicate the real-world gameplay, in which players roll the dice themselves.
How to Start Playing at Our Live Dealer Casinos
If you're interested in playing at a live dealer casino, you should start by taking a look at our list of recommended sites and choosing one that feels like a good fit for you. By sticking to our list of casinos that have been hand-backed by our team of experts, you'll be sure to play at a trusted, safe casino that has a track record of offering excellent service to players throughout the Middle East.
By clicking on a link to a real dealer casino, you'll be taken to the casino's website, where you'll need to register for an account. This is a quick and easy process: just provide your name and address, then choose a username and password, and you'll be ready to start browsing the casino to see what it has to offer.
In order to start playing for real money, you'll need to make a deposit into your casino account. Since gambling is illegal throughout most of the Middle East, you won't be able to make a transfer straight from your bank account. Instead, you'll want to use a third-party service, with the best option typically being a trusted e-wallet solution such as Neteller or Skrill. Many sites also allow for deposits and withdrawals through Bitcoin, which is another great way to play discretely at online casinos.
You may be concerned about the fact that your government considers online gambling to be an illegal activity. However, countless Arabian players safely play at live dealer casinos every day through the use of virtual private networks, or VPNs. By using a VPN, you'll be able to mask where your traffic comes from, making it virtually impossible for anyone to track your online activities. This allows you to gamble online safely, securely, and with a degree of anonymity so that you can enjoy playing rather than worry about whether it's safe to place your next bet.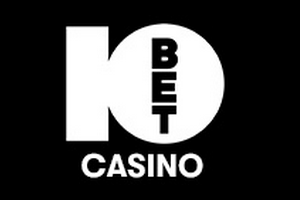 Languages
en
Features
Great Welcome Bonus
Over 600 Slot Games
Excellent VIP Program
Software Providers
Big Time Gaming
Blueprint Gaming
Inspired Gaming
iSoftBet
Microgaming
NetEnt
PlaynGo
Pragmatic Play
+ 2 more
Payment Options
FAQ
How do live casinos work?
Live dealer casinos utilize video streams to allow you to watch a real dealer work with physical casino equipment to determine the results of each hand of baccarat or spin of the roulette wheel. Players use a graphical interface to place their bets and make decisions, while live chat casino functions often allow users to interact with dealers during play.
How do I get my cash when I win in live casino games?
When you win at the best live dealer online casinos, you'll have your money credited to your account balance immediately, just as with any online gambling game. In order to cash out your funds, you'll need to withdraw your cash using a trusted banking method. For players in the Middle East, we recommend using an e-wallet like Skrill or Neteller, or a cryptocurrency such as Bitcoin.
Is it safe to play live dealer casino games?
Live dealer games are completely safe to play! In fact, many players find them to be more authentic and fairer than standard online casino games, where the results are determined by a random number generator. By sticking with our recommended casinos and using a VPN to protect your anonymity, you can safely play your favourite casino games from your mobile or computer.
How do I know you recommend the best live dealer online casinos?
Our team of industry experts has years of experience in the online gambling world. We don't try to funnel you to a single casino. Instead, our goal is to show you which options are safe and trustworthy, then allow you to pick the site that best suits your needs. We want to provide you with all the information you need to play at the best live dealer online casinos so that you'll keep coming back anytime you need help with gambling online.