The Best French Roulette Online Casinos for Arab Players
Welcome to our expert guide to playing French roulette online. Here, you'll find step-by-step instructions on how to start playing at online casinos, a complete list of French roulette odds, and our top tips you can use to win more in your next session. We even have a free version of online French roulette you can use to practice. Keep reading to discover our picks for the top French roulette casinos!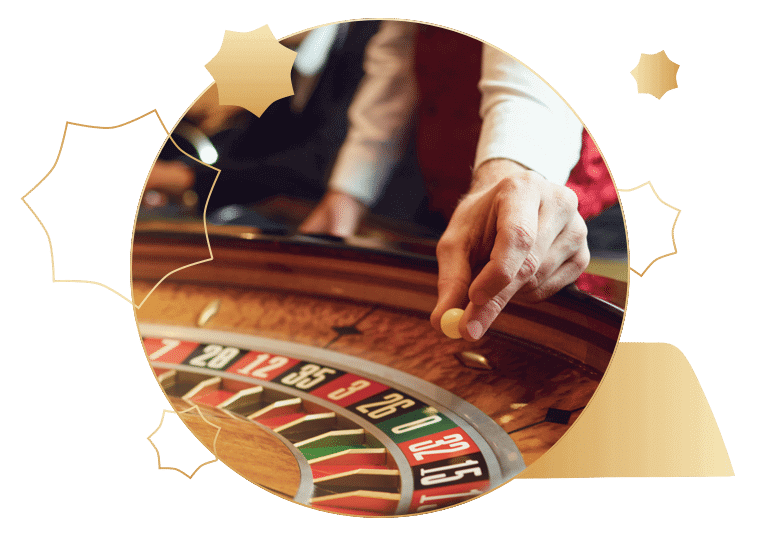 The Best French Roulette Online Casinos for Arab Players
Play French Roulette Online for Free
If you would like to play French roulette online for free, try out our version of the game below. After you are comfortable with the rules and strategies, you can join one of our top online French roulette sites and take advantage of no deposit bonuses that allow you to start playing without risking any of your own money.
Ready to Play French Roulette Online for Real Money?
Below, you'll find our list of the top sites with online French roulette for Arab players. Start playing today by signing up at one of these great casinos!
Top Online French Roulette Casinos for Arab Players
| Rank | Betting Site | Bonus Offer | Number of Games | Payout Speed | Play Online |
| --- | --- | --- | --- | --- | --- |
| 1 | | $500 + 200 free spins | 2,800+ | 1-3 days | Play at Rabona |
| 2 | | $2,000 | 400+ | 1-2 days | Play at Betway |
| 3 | | $2,000 | 2,000+ | 2 days (Ecopayz) | Play at 888 |
| 4 | | $2,200 | 1,000+ | 1-3 days | Play at YYY |
| 5 | | $1500 + 150 free spins | 1,000+ | 15 minutes / 1-7 Days (Bank Cards) | Play at 1xBet |
| 6 | | $7,777 + 300 Free Spins | 3,000+ | 24 hours | Play at Lucky Dreams |
| 7 | | $2,500 | 100+ | 3 days | Play at Betobet |
| 8 | | $1,000 + 100 Spins | 1,000+ | 1-3 days | Play at Regent Play |
| 9 | | $500 | 600+ | 24 Hours | Play at 10Bet |
| 10 | | $1,000 | 600+ | 1-2 days | Play at Spin Casino |
French Roulette Rules
If you're familiar with other online roulette casino games, you should be able to play French roulette online without much trouble. Still, there are some unique rules that you should be aware of before getting started. Here's a breakdown of the changes you'll see in this variation of the classic game.
How Does Online French Roulette Work?
French roulette follows the basic outline of a typical roulette game. You will place bets that predict where a ball will stop on a spinning wheel which contains numbered pockets. If you make a correct prediction, your bet is a winner. You can bet on a single number at long odds, or cover more potential outcomes at lower odds.
French roulette is played using a single zero wheel, which provides better odds for players. It also utilizes other rules designed to make the game as fair as possible for you. This makes online French roulette one of the best ways to enjoy this casino classic.
Playing French roulette online works similarly to playing in a real-world casino. You'll have the same bets and payouts. The only difference is that you'll place your bets on a graphical layout that's on your computer, tablet, or phone screen. You can control the pace of spins, allowing you to play as quickly or slowly as you like. If you're looking for a realistic online experience, you can also join the top live dealer roulette casinos.
French Roulette Table Layout
The basics of the French roulette table layout are similar to that of a European roulette table. The main betting area features the 36 numbers on the wheel laid out in three rows of 12, with a green zero at the top of the table. The popular outside bets like odd/even and red/black are placed above and below the number grid.
You may see two major changes on a French roulette table however. First, and most significantly, many tables include an additional racetrack layout. This oval area lists the numbers in the order they appear on the wheel. This allows you to place special French bets that group numbers based on where they appear on the wheel.
In addition, many tables feature French names for the outside bets. This is only a cosmetic change, and almost all tables also include the English names for these bets as well to help avoid any confusion.
Difference Between American, European, and French Roulette
Casinos sometimes offer online French roulette alongside the American and European versions of the game. Each of these games is slightly different, with French roulette offering the best odds for players.
American roulette is the game with the most dramatic changes when compared to the French version. In American roulette, casinos use a double zero wheel, but the payouts on all bets are the same. That means that the house edge is much higher, as you have a lower chance of winning on any given spin.
On the other hand, European roulette is very similar to French roulette, as both games use the more favourable single-zero wheel. However, French roulette uses a few special rules that benefit players, which you won't find in a typical European game.
Special Rules of French Roulette
French roulette odds are superior to those in European roulette because of special rules that apply to even money bets such as red/black or high/low when a zero is spun. These rules come in two main varieties, though they offer similar benefits.
In "En Prison," your even money bets remain on the board in the case of a zero. If the bet wins on the next spin, you'll get your money back; otherwise, it loses as normal. If a French roulette casino uses the "La Partage" rule, you'll lose on a zero, but only half of your money is lost.
In either case, this effectively cuts the house edge on even money bets in half. All other bets offer identical odds to those in European roulette.
How to Play French Roulette Online
It's easy to get started at any of our top sites. If you're not sure where to begin, we've provided a step-by-step guide to playing French roulette online below.
Follow the steps below to grasp the basics in a few minutes:
1

Join a site: Pick one of our recommended casino options on this page, and sign up for an account.

2

Make a deposit: If you need to put money into your account, head to the cashier section and choose a deposit method that works for you.

3

Choose a game: Find the roulette section in the casino, which may be in a "table games" area. Pick a French roulette game from the list of options.

4

Set your stake: Pick the size of your bets. Each game has an option on screen that allows you to change the stakes to your liking.

5

Place your bets: Place chips down on the roulette layout to set your wagers. You can make as many or as few bets as you like, as long as you stay within the table stakes limits.

6

Spin the wheel: Once you are happy with your bets, click the 'Spin' button to start spinning the roulette wheel! You'll see the ball roll around the wheel before falling into a pocket.

7

Collect your winnings: Any winning bets will now be paid out. You can now change your bets before the next spin.
Bonus
$500 + 200 free spins
Languages
ar
en
Features
Massive selection of 2,800+ slots
Accepts multiple cryptocurrencies
Supports Arabic, French and English
Software Providers
Arcadem
Betsoft
BF Games
BGAMING
Big Time Gaming
Booongo
Caleta Gaming
Casino Technology
+ 32 more
Payment Options
French Roulette Bets
One of the most confusing aspects for new roulette players is the number of betting options available. That's why we've created the following guide. Below, you'll find information on all the bets you'll see when playing online French roulette.
Inside Bets
Inside bets are those that are placed directly on the numbers on the table layout, and offer higher payouts than outside bets.
Straight Bet: A wager on a single number, made by placing your chips directly on a number. This bet pays 35/1 if your number hits.
Split Bet: A bet that covers two numbers on the layout, which you can make by putting chips on the line between the two numbers. A winning bet pays 17/1.
Street Bet: This bet covers a row (or street) of three numbers. If any of these numbers wins, your bet pays at 11/1 odds.
Corner Bet: A bet that covers four numbers, placed on the intersection that touches all four boxes. If any of these numbers win, the bet pays 8/1.
Six Line: This bet covers two streets for a total of six numbers. If any of these numbers hit on the next spin, you win at 5/1 odds.
Outside Bets
Outside bets are those placed on the outer portions of the French roulette table layout. These bets cover many numbers at once, but also pay out at lower odds as a result.
Red/Black: Each of these bets covers all of the numbers of the corresponding colour. A winning bet pays 1/1.
Even/Odd: These bets cover all of the even or odd numbers on the wheel. If one of your numbers hits, you win at 1/1 odds.
High/Low: The low bet covers the numbers 1-18, while high covers 19-36. Either bet pays out at 1/1 odds.
Column Bets: These bets can be made by placing chips below one of the three columns on the layout, and cover the 12 numbers in that column. A winning bet pays 2/1.
Dozen Bets: These bets cover 1-12, 13-24, or 25-36. If a number in your range hits, then you'll be paid at 2/1 odds.
Special French Roulette Bets
When you play French roulette online, you will run into some bets that aren't found in other roulette variants. These include a couple of rules that benefit players, as well as bets based on the "racetrack" layout. Here's a look at the special French roulette bets you should be aware of.
En Prison
Some casinos use this rule, which applies to even money bets like red/black or odd/even. With this rule, an even money bet does not lose when the ball lands on zero. Instead, your bet is "imprisoned," and remains on the table for the next spin. If that bet wins on the next spin, you will get it back; otherwise, it loses as normal. Rules can vary on what happens on a second zero: you may lose immediately, or the bet might remain in prison for another spin.
La Partage
This is a simpler version of the "en prison" rule. Once again, you will not lose your even money bets if the wheel lands on zero. However, you'll simply have half of your money returned, surrendering the other half. This has the same impact as en prison in the long run, but lacks the drama of waiting to see what happens on the next spin.
Voisins du Zero
This – and the following bets – are known as "French bets," as they are usually only seen on French roulette tables that feature a racetrack layout. This bet means "neighbours of zero," and covers the 17 numbers that surround the zero on the wheel. That includes 22, 18, 29, 7, 28, 12, 35, 3, 26, 0, 32, 15, 19, 4, 21, 2, and 25. It takes nine chips spread on the layout to cover all of these numbers.
Finales
A finales en plein bet covers every number that ends in the same digit with straight bets. For instance, a finale 5 en plein covers 5, 15, 25, and 35, and requires four chips. The more complex finales a cheval bet uses splits where possible to cover two different final digits. For instance, a finales a cheval on four and five requires five chips: splits on 4/5, 14/15, and 34/35, along with straight bets on 24 and 25.
Orphelins
This bet covers "the orphans," the numbers not covered in voisins du zero or le tiers du cylinder. There are two ways to play this bet – with five chips or eight – but both cover the numbers 17, 34, 6, 1, 20, 14, 31, and 9.
Le Tiers du Cylinder
This bet means "thirds of the wheel," and covers the 12 numbers placed opposite the zero on the wheel. Six chips are used to cover 27, 13, 36, 11, 30, 8, 23, 10, 5, 24, 16, and 33.
Jeu Zero
The "zero game" covers just the six numbers around zero, along with the zero itself. Four chips are used to cover 0, 3, 12, 15, 26, 32, and 35.
French Roulette Odds and Payouts
Below we have prepared an overview of odds and payouts for French roulette.
| Bet Type | Odds | Payouts |
| --- | --- | --- |
| Straight | 2.7% | 35 to 1 |
| Split | 5.4% | 17 to 1 |
| Street | 8.1% | 11 to 1 |
| Corner | 10.8% | 8 to 1 |
| Column | 32.4% | 2 to 1 |
| Dozen | 32.4% | 2 to 1 |
| Red/Black | 48.6% | 1 to 1 |
| Even/Odd | 48.6% | 1 to 1 |
| Low/High | 48.6% | 1 to 1 |
French Roulette House Edge
Unlike in European roulette, where every bet carries the same house edge, odds in this variation actually vary depending on the type of wager you make. Most bets on the table – including all inside bets – have the same house edge as in European roulette, where the casino enjoys a 2.70% advantage.
Where French roulette shines is in its even money bets. Whether your online French roulette casino uses the en prison or la partage rules, the house edge drops to just 1.35% on these bets, making them some of the best wagers you will find on any roulette table.
Best Real Money Sites for French Roulette
Top Tips & Strategies to Win More at French Roulette Online
While online French roulette is more about luck than skill, it still pays to have a strategy when you get to the table. Here are a few of our tips that will help you achieve better results when you play French roulette online.
Base your strategy around even money bets
You don't have to stick entirely to bets like red and black. But since the best odds are found on these wagers thanks to the player-friendly rules, you should make sure to utilize them as part of your overall strategy.
Stick to a budget
Roulette is a high variance game, where you can go through big winning and losing streaks. That means bankroll management is important. Bet only a small amount of your balance on any one spin to ensure you can survive any bad luck you encounter.
Take advantage of bonuses
Roulette bonus offers and promotions can improve your odds by allowing you to play with the casino's own money. Each of our recommended online French roulette sites for Arab players offers various bonuses you can use to get more value for your money.
Pick a system that fits your play style
There are dozens of popular roulette systems and strategies out there, from classics like the Martingale and Paroli systems to lesser-known approaches like the D'Alembert or 1-3-2-6 system. While none of these can consistently beat the house edge, each offers a different style of play. If you want to use a system, find one that makes French roulette the most fun for you.
Don't look for patterns
One common mistake for French roulette players is to consider what numbers have come up recently in order to try and predict what will happen next. Remember, the roulette wheel doesn't have a memory: every result is completely random and has nothing to do with other numbers you've seen recently.
Playing French Roulette on Mobile
Did you know that you can play French roulette online on your favourite mobile device? Today, all of the top online casinos are fully optimised to offer mobile betting on all devices, from phones to tablets. Whether you are running an iOS device, Android, or another operating system, you can play online French roulette anytime and anywhere.
Some of our recommended sites offer downloadable apps that you can install on your device for easy access to the casino. In other cases, you can play French roulette directly in your mobile web browser. Either way, it's never been more convenient to play French roulette and other casino games online.
FAQs
How does French roulette online work?
French roulette works the same way online as it does in a live casino, except that it is an automated digital version of the game without a live dealer. Gamblers place bets on what number a ball will land on when the roulette wheel is spun, and win if they pick the correct numbers. You can sign up for one of our recommended casinos that offers online French roulette for Arab players to get started today.
Is online French roulette rigged?
Each of the online casinos that we recommend has been thoroughly tested by independent labs to ensure that their roulette games and other offerings are truly fair and random. That means that if you stick with our top sites, you can be sure that your online French roulette game is completely fair.
Can you play French roulette on mobile?
Each of our recommended sites offers complete mobile-optimised casino play to its users. That means you can play French roulette online from your mobile device, whether you prefer to use a tablet or smartphone. These sites use apps and mobile-friendly web-based solutions to ensure you can always play French roulette no matter which device you prefer to use.
Can you play French roulette against a live dealer?
Live dealer roulette games are increasingly popular, and French roulette is one of the most popular live dealer options on the market today. Our recommended sites offer live roulette games, including some that utilize some or all of the French rules that give players the best odds possible at the table.
Can I player French roulette online for free?
Most casino sites offer free versions of most of their games, including French roulette. If you want to try playing right now, you can scroll up to our free game above on this page. If you're not familiar with the game, it is recommended that you play French roulette online for free to get comfortable before trying real money play.
What is the difference between American, European and French roulette?
American roulette differs from the other two forms of roulette because it uses a double zero wheel, which increases the house edge for the casino. Both European and French roulette use a single zero wheel. However, French roulette adds extra rules that further lower the house edge for players on even money bets.