The Best Sports Betting Sites in Bahrain – Top Sites and Guide
Whether you want to bet on domestic competitions like Bahraini Premier League or international events like Ligue 1, it's important that you only place bets at the safest sports betting sites in Bahrain. To point you in the right direction, we have created a list of the best sports betting sites in Bahrain. In addition, this page also explains the region's betting laws, provides useful tips to help you bet online safely, and highlights the most popular sports for Bahrain betting online.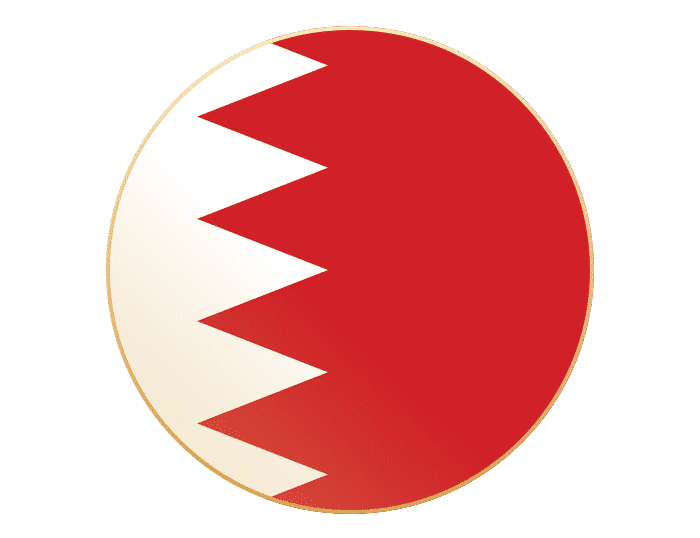 The Best Sports Betting Sites in Bahrain – Top Sites and Guide
The Best Sports Betting Sites in Bahrain 2023
If you are in Bahrain, we recommend you use a VPN when accessing one of these recommended sports betting sites.
What Are the Best Bahrain Betting Sites for World Cup?
In preparation for Qatar 2022, our sports experts have reviewed hundreds of sites to bring you the best FIFA World Cup betting sites for punters placing wagers in the Middle East and North Africa. From bets on top goal scorers to great odds on all qualifying matches, these sites have got you covered throughout the competition.
And if you're in the market for other football competitions throughout the year, don't miss our updated list of the best football betting sites. We've tested all the best sites for great odds on football leagues at domestic and international level: Arab Cup, Gulf Cup, Serie A, Ligue 1 and more.
Is Online Betting Legal in Bahrain?
No, unfortunately not. Like all other forms of gambling, online betting is illegal in Bahrain. The population of the borderless island nation in the Persian Gulf is predominantly Muslim.
The Quran – the central religious text of Islam – forbids Muslims to gain wealth by gambling. It also refers to the addictive nature of gambling, drawing similarities between gambling addiction and alcoholism. In terms of punishment, Article 308 of the Bahrain Penal Code states that Bahrainis who gamble in public face a fine of up to BD 100 or a maximum of three months in prison.
If Betting is Illegal, Why Is There Online Gambling in Bahrain?
Despite Bahrain's strict stance against betting, thousands of Bahrainis bet online every day. The truth is that the authorities are mainly concerned with shutting down illegal operators and therefore not interested in going after private citizens for gambling online.
Betting at international sites with no physical presence in Bahrain simply means that you should take a few extra steps to ensure anonymity and security while sports betting online. These steps include only betting at our recommended sites licensed offshore, using a good VPN to access betting sites, and choosing anonymous payment methods like cryptocurrencies when depositing funds.
Our #1 Bahrain Sports Betting Site 2023
Bonus
150% up to $200 (Promo Code AB200)
Languages
ar
en
Features
Huge range of sports markets
Live betting and streaming
Lots of banking options
Software Providers
Arcadem
Betsoft
BF Games
BGAMING
Big Time Gaming
Booongo
Caleta Gaming
Casino Technology
+ 32 more
Payment Options
How to Bet Online Safely in Bahrain
It's true that online betting is prohibited in Bahrain, but that doesn't mean you can't bet on your favourite sports. There is no shortage of international betting sites that welcome Bahraini punters. However, there are a few extra steps you should take to place your bets online safely and securely. Before trying to access the top betting sites in Bahrain, please take note of the following safety tips:
Use a Good VPN to Access Betting Sites
Bahrain tops the chart when it comes to internet penetration in the Middle East and North Africa (MENA). However, the country is also known for its high levels of internet censorship and surveillance. Due to the legality of gambling, most Bahrain sports betting sites in Bahrain are blocked. The good news is that it's easy to bypass these blocks – all you need is a good virtual private network (VPN).
Surprisingly, VPNs are legal in Bahrain. You will find one easily by searching "Best VPNs for Bahrain" in Google.com.bh. The best VPNs require a monthly or annual subscription, but free VPNs are available if you aren't ready to pay. Alternatively, you can access mirror sites to bet online in Bahrain. A mirror site is a replica of the official site that caters to punters in countries where gambling websites are blocked.
Choose an Anonymous Payment Method
Credit and debit cards may be one of the most popular payment methods at betting sites, but we advise against using them as a Bahraini. Banks like Ahli United and Bank ABC issue these cards. While any attempts to deposit at Bahrain betting sites are likely to be denied, why would you even try in a country that prohibits all forms of online gambling? Play it safe with a payment method that offers anonymity.
Third party e-wallet providers like Skrill and NETELLER are ideal payment methods if you're seeking anonymity. You simply enter an email address to complete transactions. Another option is digital currency. Bahrain and Abu Dhabi have been competing to be crowned the Gulf's cryptocurrency hub, so you're bound to be familiar with Bitcoin. Lots of betting sites accept Bitcoin, Ethereum and Litecoin.
Bet at Our Recommended Betting Sites
As you will be betting at international sites with no presence in Bahrain, you must be selective about which sites you join. Slow withdrawals, a lack of anonymous payment methods and lacklustre security measures should make alarm bells ring. To avoid these issues, stick to our recommended betting sites. Each site on this page guarantees fast withdrawals, anonymous payments and great security measures.
Why should you trust our opinion when it comes to the best betting sites for Bahrainis, we hear you ask? It's quite simple – our team comprises many experienced punters who have tried each and every betting site in Bahrain. We know exactly what to look for when reviewing and rating betting sites. We spend hours betting at each site to ensure we leave no stone unturned and bring you honest results.
How to Register at Top Sports Betting Sites in Bahrain
Just because the top Bahrain sports betting sites are registered offshore doesn't make them difficult to access. Joining these sites and claiming lucrative bonuses to boost your bankroll is actually quick and easy. Follow our guide to sign up in a few clicks.
Step-by-step guide to joining the best Bahrain betting sites:
1

Download a VPN and set it to a remote location of your choice.

2

Choose one of the Bahrain sports betting sites from our list and click 'Sign Up Now' to go directly to the sportsbook's homepage.

3

At the homepage, click the registration button, enter the required information and validate your account via email.

4

Next, log back into your new sportsbook account and go to the cashier section to make your first deposit using your preferred banking method.

5

Before placing your bets, don't forget to claim your bonus (remember to also read the T&Cs). Then you're all set to bet. Just fill in your bet slip and place wagers on your favourite sports!
The Top Sports Betting Sites in Bahrain 2023
What the Best Betting Sites in Bahrain Offer
The best betting sites in Bahrain boast stellar reputations and utilize cutting-edge security measures to keep your data secure. Naturally, we expect to find competitive odds and a comprehensive number of betting markets, but these are just some of the features we look for. Trust us, the list goes on and on…
Welcome Bonuses
You'll feel like a VIP at each of our recommended betting sites. Bahrain punters are welcomed with free bets and deposit bonuses. Some sites offer no deposit free bets to persuade you to register. Others issue free bets as a reward for making your first deposit, while others will treat you to a risk-free bet.
Competitive Odds
The reality of online betting is that some sites offer better odds than others. If you don't shop around for the best odds, you are leaving a lot of money on the table. With this in mind, we look for betting sites that accept Bahraini players and offer competitive odds on a wide range of sports and events.
Friendly Support Agents
It is unlikely that you will encounter Arabic-speaking support agents at sports betting sites in Bahrain. However, English is widely spoken in Bahrain, so you won't experience any communication issues. These friendly and knowledgeable support agents are available via live chat, email and telephone.
Mobile Betting Apps
It's important that you can place a bet when a good opportunity arises, no matter where you are. The leading betting sites in Bahrain recognise this and make it easy for you to place bets on your smartphone. Many sites offer dedicated apps, while others make it easy to bet via your web browser.
Popular Sports at Betting Sites in Bahrain
Whether you're seeking the latest Bahraini Premier league odds, or you're interested in betting on the Bahrain Grand Prix, our recommended betting sites have you covered. They offer odds on all of Bahrain's domestic football, basketball, handball, and volleyball matches. Matches involving national teams are also covered, as are the most popular sports leagues and events from around the world.
Football
Football is by far the most popular in Bahrain. Football odds cover all Bahraini Premier League and FA Cup matches, and you can even place bets on Bahrain Division 1 matches. Of course, you can also back the national team. Bahrain have never qualified for the World Cup, falling one match short on two occasions. However, Bahrain won both the WAFF Championship and the Arabian Gulf Cup in 2019.
Formula One
Bahrain made history on 4 April 2004 when it held the first Formula One Grand Prix in the Middle East. The Bahrain Grand Prix is usually the third race on the annual Formula One calendar, with elite drivers like Lewis Hamilton and Valtteri Bottas burning rubber around the Bahrain International Circuit. In addition to predicting who will win, you can bet on markets like fastest lap and winning constructor.
MMA
MMA betting is incredibly popular in Bahrain. Mohammed "The Hawk" Shahid is the CEO of Khalid Bin Hamad Al Khalifa Mixed Martial Arts (KHK MMA) and President of Brave Combat Federation, the largest MMA promotion in the Middle East. Of course, Bahrainis also love to watch and bet on UFC and Bellator events. You can bet on which fighter will win, method of victory, how long the fight will last, and more.
Other Sports
Cricket has become increasingly popular in Bahrain, especially the fast-paced T20 format. Bahrain also has its very own professional basketball league, known as the Bahraini Premier League, which has been dominated by Al Manama in recent years. Bahrain will compete in the men's handball tournament at the Olympic Games for the first time after beating South Korea to qualify for the quadrennial event.
Is the Bahraini Dinar Accepted at Betting Sites?
Unfortunately, Bahrain's official currency is rarely accepted at betting sites. As the Bahraini dinar (BHD) is unlikely to be one of the currencies you can select during the registration process, we recommend choosing a different currency and converting your funds. Your best bet is to choose British pound (GBP), Euro (EUR) or US dollar (USD). Select your preferred currency and complete the registration process.
Understandably, you may be concerned about betting online using an unfamiliar currency. After all, you may find yourself betting far more or less than intended. To avoid this scenario, we recommend having a currency conversion website like XE.com open when betting online in Bahrain. Simply enter how much you'd like to bet in BHD to see the equivalent in the currency you selected when creating your account.
Our Top Bahrain Betting Site 2023
Ready to bet on your favourite sports? Sign up to one of our recommended Bahrain sports betting sites for Bahraini punters and get started with a wonderful welcome bonus:
FAQs
Is online betting illegal in Bahrain?
Online betting is prohibited in Bahrain, but there are a few steps you can take to bet online safely. For starters, you should only bet at our recommended Bahrain betting sites. These sites are licensed and take security seriously. We also recommend using a secure VPN and anonymous payment methods.
Is it safe to bet online in Bahrain?
While all forms of gambling are prohibited in the Middle East, the government is more interested in shutting down illegal gambling operations rather than prosecuting private citizens. Therefore, punters in Bahrain can still enjoy gambling online by taking a few simple steps, such as sticking to reputable bookies licensed offshore, using a VPN for anonymity online and picking discreet banking methods like Bitcoin and other cryptocurrencies.
Do sports betting sites offer welcome bonuses to punters in Bahrain?
Absolutely! Sports welcome bonuses are one of many marketing tools used by sports betting sites in Bahrain to entice new punters. You may receive a welcome bonus simply for creating an account. Some sports bonuses, such as free bets, may be given on registration, when you make your first deposit, or when your first bet loses.
Do Bahrain betting sites support the Arabic language?
Many of the top betting sites in Bahrain offer customer support in multiple languages, including Arabic, English and French. You can contact support via multiple channels such as 24/7 live chat, phone and email.
Can I bet on many types of sport at Bahrain betting sites?
Yes! The best sports betting sites in Bahrain offer a wide range of popular sports to bet on, including football. Whether you wish to bet on domestic events like the Arab Cup or international competitions like FIFA World Cup and the UEFA Champions League, our recommended sites have got you covered with great odds and juicy welcome bonuses.
What is the best betting site in Bahrain?
The best betting site in Bahrain will ultimately depend on what you are looking for. Some punters prioritize the number of betting markets available while others are only concerned about the size of the welcome bonus. Luckily for you, each of our recommended betting sites ticks all the right boxes.
What is the best payment method for Bahraini punters?
You should only use anonymous payment methods when betting online in Bahrain. E-wallets like Skrill and NETELLER only require the email address linked to your account to complete transactions. If you know enough about cryptocurrencies, you should also consider using Bitcoin, Ethereum or Litecoin.