Online Betting with NETELLER in Arab Countries
If you are in Saudi Arabia, UAE or anywhere in the Middle East and into online gambling, NETELLER is the eWallet of choice for most casino and sports betting websites in Arab countries. Established in 1999, NETELLER is one of safest and easiest ways for players to deposit funds and withdraw winnings. Being one of the world's longest-standing online payment companies, NETELLER sets the standard for safe, quick and easy online payments for casinos and sportsbooks in the Arabian Peninsula.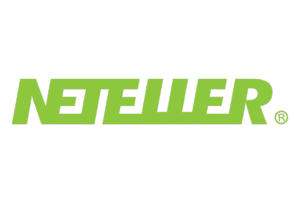 Online Betting with NETELLER in Arab Countries
Top Casino Sites that Accept NETELLER
Beyond NETELLER, online gambling sites in Arab countries across the Middle East and Africa offer a variety of banking methods. Many casinos in the region let you to use Cryptocurrencies, while another popular option is PaySafeCard which is a prepaid card you can purchase in a store and then redeem into your casino or sports betting balance. If interested in more eWallet alternatives, Skrill and Entropay are also featured on many online casinos in Arab countries.
Advantages and Disadvantages of Using NETELLER at Casinos
Many consider NETELLER as the benchmark for excellence and trustworthiness when it comes to online casino banking in Arab countries and beyond. Still, beside numerous advantages that NETELLER gambling sites offer, it is always important to be aware of possible disadvantages.
Advantages of Using NETELLER:
Straight forward, easy setup and usability.

Funds available instantly once transactions are approved.

High standards of safety and security.

NETELLER offers a virtual card for online payments, as well as a physical prepaid MasterCard.
Possible Disadvantages of Using NETELLER:
NETELLER charges an additional fee on currency conversions.

You must have a permanent address in a NETELLER-serviced country.
Depositing Money into Your NETELLER Account
Once signed up with NETELLER, you will need to follow a few easy steps in order to deposit funds into your NETELLER account:
How to Fund Your NETELLER Account
1

Log into NETELLER by clicking on the "Sign In" button and entering your account details.

2

Select the "Money In" option from the menu on the left-hand side of the screen.

3

Select the payment method from which you will make a deposit into your Neteller account.

4

Enter the amount you would like to deposit and click "Continue".

5

View the summary of the initial deposit amount and any applicable fees. Click "Confirm" to complete the transaction.

6

Upon successful completion, you will receive confirmation with the amount deposited and a transaction reference number
Using NETELLER to Deposit Money at a Casino
Now that you are done signing up and funding your NETELLER account, you can use NETELLER to deposit money into the casino with a few simple and secure steps:
How to Deposit at a Casino Using NETELLER
1

Log into your casino account.

2

Go to the casino's "Cashier" area and select the "Deposit" option.

3

Select "NETELLER" from the available payment methods.

4

Enter the amount you wish to deposit.

5

Enter the email address that is associated with your NETELLER account.

6

Once the transaction is completed, your funds will be available to use instantly.
Withdrawing Your Casino Winnings Using NETELLER
You can also use NETELLER to withdrawal your winnings from an online casino.
How to Withdraw Your Casino Winnings Using NETELLER
1

Log into your casino account and go to the "Cashier" area.

2

Select the "Withdrawal" option.

3

Enter the withdrawal amount and your NETELLER account details.

4

Confirm the "NETELLER Withdrawal" request.

5

Note that withdrawal processing times vary subject to the casino's terms and conditions.
Country Nationals Who Can Use NETELLER
NETELLER is readily available in Arab countries, where residents and visitors to the Middle East who wish to use NETELLER must be at least 18 years old, have a permanent address in any country that is serviced by NETELLER and pass the company's ID validation process.
NETELLER is available to use in Algeria, Bahrain, Egypt, Jordan, Kuwait, Qatar, Oman, Tunisia, Morocco, UAE, Saudi Arabia and many other countries in the region. However, it is established as one of the best among online casinos in Egypt and online casinos in Saudi Arabia.
Can I Also Use NETELLER for Sports Betting?
In addition to casinos, NETELLER gambling sites also include online sports betting operators that offer the same safe and simple online betting experience with NETELLER.
To use NETELLER on sports betting sites, access the online sportsbook cashier, and follow the same easy instructions listed above for casino deposits and withdrawals.
Can I use NETELLER on Mobile Casinos?
NETELLER is fully compatible for use on mobile casinos. You can access NETELLER's main client from a computer, or Neteller's mobile client that is customized for use on mobile devices. Neteller also provides a native app which is available for both Andriod and iOS devices.
Does NETELLER Work With Bonuses?
In most cases, NETELLER gambling sites in Arab countries will give NETELLER users the online casino bonuses and promotions they advertise to the general public. So if you use NETELLER to make a deposit with an online casino, you should be able to claim the deposit bonus offered to all other casino customers. However, always check the terms and conditions in order to fully understand the offer and its validity.
Does NETELLER Have Any Service Fees?
Similar to other companies that provide online payments, in some cases NETELLER charges fees which are linked to both the amount and type of transaction. However these fees are very reasonable, and most online casinos that use NETELLER will not charge additional fees of their own. Still, it is always recommended to check the terms and conditions in order to be fully aware of any potential fees.
NETELLER Deposit Fees
When depositing money into your NETELLER account, you will be charged a fee of 2.5% of the deposit amount.
NETELLER Withdrawal Fees
When withdrawing money out of your NETELLER account, you will be charged as follows:
$10 fixed fee for a bank transfer.
1.45% for global money transfers.
No fees for online purchases.
NETELLER Currency Conversion Fees
For transactions involving currency exchange, NETELLER will charge an additional 3.99% to the daily average exchange rate.
Whether you are looking to play at an online casino for the first time, or you are already have experience with Arab online casinos, don't let NETELLER slip under your radar. Equally, it doesn't matter which country you're playing from. Be it online casinos in Kuwait or in Qatar, NETELLER is your friend. It is safe and easy to use, and provides players in Arab countries with one of the best online gambling experiences.
FAQs
Is NETELLER safe to use at a casino?
Absolutely. As mentioned in this NETELLER review, it brings over 20 years of customer-protection expertise, so all your personal and banking information is encrypted and protected to the highest standards of safety and security.
Is NETELLER available in Dubai?
Yes, NETELLER is available in Dubai, Abu Dhabi and the rest of the UAE member states so players searching for the best online casinos in the UAE need look no more.
How much can I withdraw from Neteller?
The maximum withdrawal from NETELLER is $50,000 USD per day.
How much does NETELLER charge to withdraw?
NETELLER will charge $10 to transfer fees to your bank account and 1.45% for money transfers worldwide. Using your NETELLER account to make online purchases does not involve a fee.
How long do withdrawals take with NETELLER?
It usually takes NETELLER up to three business days to process a withdrawal. Once processed, it will take between 2 to 6 hours for the money to be available in your bank account.