Best Slots Casinos for Arabic Players 2022
There are hundreds of online gambling sites offering real money slots today, but not all of them are worth your time. On this page, you'll find our list of the best slots casinos for Arabic players, based on our expert research. We've also put together a comprehensive guide to playing and understanding slots so you can start enjoying these games today!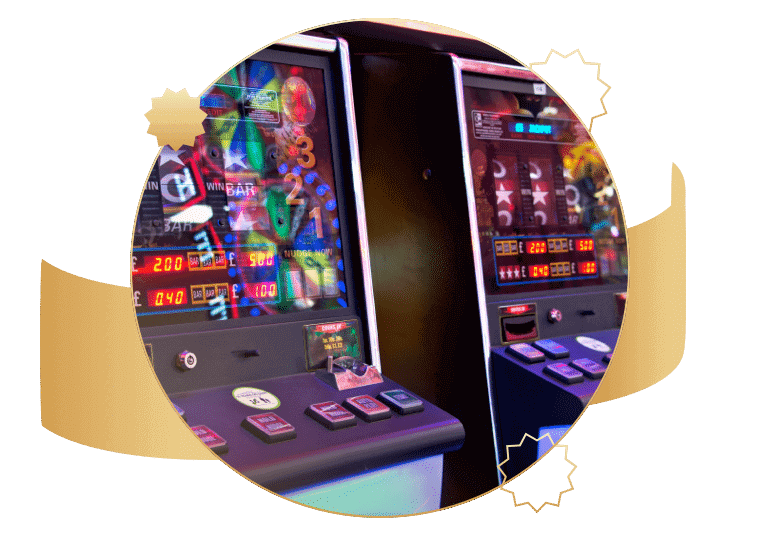 Best Slots Casinos for Arabic Players 2022
The Best Slots Sites for Arabic Players
1
Bonus
$1500 + 150 free spins
Languages
ar
en
ir
fr
Features
Android and iOS apps available
Quick support via live chat
Thousands of exciting games
Software Providers
Playtech
Microgaming
NetEnt
IGT
Betsoft
Payment Options
2
Bonus
$500 + 50 Free Spins
Languages
en
Features
Great Welcome Bonus
Over 600 Slot Games
Excellent VIP Program
Software Providers
2by2 Gaming
Big Time Gaming
Blueprint Gaming
iSoftBet
Microgaming
NetEnt
PlaynGo
Playson
+ 10 more
Payment Options
3
Languages
ar
en
fr
Features
24/7 live support in Arabic
All Arab currencies supported
Excellent range of casino games
Software Providers
NetEnt
PlaynGo
Pragmatic Play
Betsoft
Endorphina
GameArt
Red Tiger Gaming
Spinomenal
+ 23 more
Payment Options
4
Languages
ar
en
fr
Features
Enjoy a dedicated mobile platform
600+ real money slots and games
Generous four-part welcome offer
Payment Options
5
Languages
en
fr
Features
Quality Microgaming platform
Award-winning casino
24/7 customer support
Payment Options
If you are playing from an Arabic country, we recommend you use a VPN when accessing one of these recommended slot sites.
What Are Real Money Online Slots?
Real money slots are games available at top online casinos, where you have the chance to win real cash by matching symbols on machines. These games are just like the slot machines found in physical casinos, only available right on your computer or mobile device. You can win exciting jackpot prizes, enjoy a diverse selection of themes, and experience thrilling features all from the comfort of your home. Fun and easy to play, real money slot machines are among the most popular games at online casinos. Below you'll find a pros and cons list of playing online slots:
Pros
Easy to Play: There are no complicated rules or strategies to learn, so even casino beginners can enjoy slot machines.

Lots of Variety: Most online casinos offer hundreds of different slots with various themes and play styles.

Huge Jackpots: Slots players have the chance to win progressive jackpots that have the potential to make you an instant millionaire.

Great for Clearing Bonuses: Slots machines are almost always eligible for the biggest and most lucrative bonuses at casino sites.

Fun, Familiar Themes: Many slots feature themes based on popular movies, television shows, video games or comics.
Cons
Luck Based: Players who enjoy learning strategies to lower the house edge may not love slots, as most machines don't have any skill-based gameplay. The results come from random number generators (RNG), so the players have no influence over the outcomes.
How to Play Real Money Slots Online
Are you new to online casinos or playing slot machines at betting sites? Don't worry, our complete guide to playing real money slots at casinos online has got you covered.
Online Real Money Slots Guide
1

Choose an Online Casino: To get started, select your preferred casino. You'll find a list of secure recommendations on this page. Find one that meets your needs, and click on the link to their website.

2

Sign Up for a Free Account: Register an account at your chosen casino. On the sign-up page, provide some basic information like your name, address, and email. You will also choose a unique username and password. Once you do this, you'll gain access to the full library of games and can test free demo versions of them without making a deposit.

3

Make a Deposit: Transfer money into your account and play online slots for real money. Find the cashier page at your casino. There, you'll see a list of deposit options, which could include choices like credit cards, bank transfers, cryptocurrencies, and e-wallets. Find a method that works for you, provide the required information, and submit your deposit.

4

Find a Slot Machine: Most casinos have a tab where you can see all the slots available. You can often search by features like the number of reels and lines, or find a theme that interests you like historical periods, movie franchises, and more.

5

Take Your First Spin: Choose the number of lines you want to play and how much you want to wager per line. When you're ready, click the spin button and see if you can win a real money prize!
Real Money Slots Rules
Slot machines have a wide range of varying mechanics and rules that make each game unique. However, most slots follow variations of the same basic patterns. That means that you only need to understand the fundamental ideas behind slots to get started and then pick up on the nuances of each machine you play.
Before you play real money slots, it's important to have a basic understanding of how the games work. Familiarising yourself with pay tables, betting options, special features, and more will greatly improve your knowledge of how slots work. You'll find the most important aspects you should know when playing online slot machines below:
Lines, Coins, and Bet Sizes
Slot machines offer you several ways to customise your bet amount each time you spin the reels. When you look at an online slot machine screen, you'll usually see a slider that allows you to adjust your minimum bet per payline.
This means if you are betting €1 for a single fixed payline, your total bet is €1 for that spin. However, there are slots that allow you to adjust the amount of paylines per spin, increasing both your chances win and the cost per spin.
For instance, you may play a machine for a €1 bet, but have 50 paylines activated at that stake. You will risk €1 x 50, or €50 in total during this spin.
The customization doesn't stop there. Many games allow you to choose how many "coins" you play per line, also known as betting level. This acts as another multiplier on your total bet. For example, if you play a €1 slot on 50 lines, and wager 5 coins per line, your total wager will be €1 x 50 x 5, or €250 for the spin!
Of course, you don't have to play for this much, as you can usually adjust all three factors: the bet size, the number of lines, and the coins per line. However, this shows why even so-called "penny slots" can produce high stakes wagers.
Symbols, Pay Tables, and Winning Combinations
When you play real money slots at casinos, your primary goal will be to match identical symbols on your active paylines. On a typical slot machine, you must make those matches from left-to-right consecutively, starting from the first reel (or column). The more of the same symbol you get in a row, the more you'll win.
You can find out just how much you'll win by looking at the paytable which is usually accessible with a click from the main screen of the machine you're playing. There, you'll find a list of all the symbols, along with the amount you'll win for matches of various sizes. For online real money slots, this table will usually update dynamically based on your chosen bet size. In other cases, you'll see a basic amount multiplied by the number of coins you've played per line.
Some special symbols can also help you make winning combinations. Wild symbols can fill in for any normal symbol to help make winning lines. Scatters are special symbols that ignore the payline rule and can add up to a win no matter where they appear on the machine's layout.
Autoplay
This feature allows you to choose how many spins in a row you'd like the machine to play out automatically. The game usually moves as quickly as possible without graphical or video flourishes that might slow down the action.
Autoplay usually comes with some optional features you can set. Many real money slots allow you to set win or loss limits. Reading these amounts end the autoplay feature. You can sometimes tell the autoplay to stop if special bonus rounds trigger. And you can always manually stop the machine from playing more spins.
RTP and Volatility
For players who only care about how much they can win or lose when playing slots for real money, RTP and volatility are by far the most important factors to consider.
RTP, or return to player, refers to how much money a slot machine will pay out over the long run. For instance, a machine with 98% RTP have payouts that will mathematically return 98 percent of the amount bet on the machine over the long run. This isn't a guarantee of anything over the short term, but a slot machine will get very close to its RTP over millions of spins.
Volatility is a measure of how consistent a slot machine's returns will be. In a low volatility slot, you can expect few extended losing streaks, but also few big payouts, with small wins and losses being the norm. A high volatility slot machine is more likely to produce strings of losses broken up by occasional big wins. While higher RTP is always good for you, volatility levels are a matter of preference.
Try High RTP Free Slots
You can play free slots with high RTPs at our top recommended online casinos before playing for real money. If you'd like to have a go at one right now, try a free version of one of the most popular slot titles below.
Jackpot 6000 (NetEnt):
RTP 95% – 98.9%. This three reel slot game has become a favourite among punters thanks to its high RTP and old-school look. But it also packs exciting features like the Heads or Tails bonus, where you could double your winnings! Play it for free here.
Slot Bonus Features
When you play real money slot machines online, you'll quickly find several bonus features and options that add to the fun and excitement of each game. Here's a breakdown of the most common slots bonuses you'll run into while playing at our recommended casinos.
Free Spins Rounds
Free spins are the most common bonus feature in slot machines today. If you trigger a free spins bonus round, you'll get a predetermined amount of automatic free plays on the machine. You'll get to keep anything you win during those spins. As a bonus, these free spins often have additional features that make them more lucrative than normal, and you might even re-trigger more free spins along the way.
Expanding Wilds
Expanding wilds are like normal wild symbols, substituting for normal icons to make winning paylines. However, these expanding symbols will grow to cover more spots on the screen, with an entire reel being the most common version. That means they can substitute for any symbol on every payline, potentially producing many wins.
Cascading Reels
A slot machine with cascading reels starts by paying winning combinations as normal. However, all the winning symbols will then fall off the reels, allowing new symbols to fall into the empty spaces. If this creates new winning lines, you'll get paid again, and the process will repeat itself until there are no winning combinations on screen.
Gambling & 50/50s
Many slots give you a gambling option after each winning spin. This feature gives you a 50/50 shot at doubling your money, usually by asking you to predict the flip of a coin or the colour of a card from a standard deck. If you lose, you'll lose your winnings instead. These gambling features are entirely optional, and can come in other variations, like giving you a chance to win 4x your money if you can predict the suit of the next card drawn.
Scatter Symbols
Scatter symbols are unique symbols that might appear on the reels allow you to win a special prize. Some games might feature a scatter that pays if three or more are occur in a line, while others will reward you if the they appear anywhere on the screen. Many scatters are also used to trigger other bonus rounds.
Sticky Wilds
A sticky wild is a wild symbol that remains in place after the current spin. It might keep its position for just one more spin, stick around until you win, or for the rest of a bonus round. As usual, these wilds can substitute for any normal symbol to make winning paylines.
Transferring Wilds
Transferring wilds appear on games that offer multiple sets of reels for you to play on during a single spin. Each reel might have a separate set or rules or symbols, and combinations cannot be formed across them. The transferring wilds, however, hop between these games when they appear. This means wilds on one set of reels duplicate on the other sets of reels, potentially leading to huge wins on every part of the game on the same spin.
Multipliers
Multipliers are essentially a special wild symbol that increases the amount you get paid on a winning combination. A multiplier will feature an increased payout of 2x, 3x, 5x or more, which applies to the normal prize offered by the other symbols on that winning line. Multipliers on the same line often stack, which can lead to enormous payouts.
Tumbling Reels
Tumbling reels are another name for cascading reels. These games pay you for your winning combinations, then keep the fun going by removing the winning symbols from the screen. The rest of your symbols will fall into those places, with new symbols falling from above to fill out the screen. If you keep making winning combinations, the machine will keep paying out!
Real Money Slot Variations
Slot machines come in countless variations. However, most games fit into one of just a few categories. Knowing how these differ can make it a lot easier to find games you'll enjoy playing. Here's a look at a few of the most common slots categories.
Fruit Slots
Fruit slots (or fruit machines) are the most basic form of slot machine available. These games resemble traditional mechanical slots. They are usually three-reel games with at most a handful of paylines, use only a few standard symbols, often types of fruit – hence the name, and have few or no special features.
Video Slots
Video slots is the general name given to machines with more reels, more paylines, and more special features. Often considered more "modern" slots, these were the first games that could offer second screen bonuses and other advanced features.
Jackpot Slots
Jackpots slots are games focusing on one big prize, usually a progressive jackpot. While these games have all the features of a fruit slot or a video slot, they heavily advertise their top prize. They sometimes offer potentially life-changing money for the eventual winner.
3D Slots
3D slots use advanced graphics to enhance your experience while playing. Many machines accomplish this with computer-generated animation or other techniques that give the illusion of perspective. However, some games use graphics that will pop off the screen with the use of 3D enhances devices like monitors and glasses.
Other Slots
While those are the major slots categories that players usually search for, there are a couple of other slots types worth mentioning.
All Ways slotsare games that ditch the concept of paylines entirely. Instead, any left-to-right matching combination scores a win, regardless of exactly where the symbols appear. For example, if the same symbol appears on the middle of reel one, the top of reel two, and the bottom of reel three, you receive a payout. You'll find the total number of ways to win in the paytable of All Ways slots. These games are popular among players who enjoy getting as much action as they can out of every spin.
Virtual reality slotsare an emerging type of game which you can play on a VR headset. These games can put you in a casino environment or right into the world of a game, providing the most immersive experience in online slots play.
Slot Themes
One of the fun aspects of real money slots is the opportunity to play games with themes you find enjoyable. Sometimes these themes have no impact on gameplay, but come equipped with matching icons, music, and flavour to enhance the experience of the game.
Some general themes are especially popular. These include fantasy worlds, historical settings, and holidays or special events. Also popular are games themed around media properties like movies and video games, which often include sound and video clips from those franchises.
In other cases, unique features and game modes occur across different titles. An example of this is Big Time Gaming's 'Megaways' system. Slots that use this mechanic are equipped with varying numbers of reels across a game that allow for a different number of matching symbols to occur on them. This effectively increases your ways to win when playing on this type of slot.
Using Casino Bonuses with Online Slots
Our recommended slots casinos for Arabic players offer a variety of online casino bonus deals you can use while playing online slots. These promotions come in a few different formats, some of which might be better for you depending on how you plan to play at online casinos. You'll find the most common bonus types explained below.
Free Spins Bonuses
Free spins bonuses are great for real money slots players. Rather than give you bonus money for the casino, you receive a set number of spins on one or more popular slots. These spins are at a predetermined stakes level. For instance, you might get 50 spins at €2 each on one specific slot machine.
Winnings from these spins convert to bonus money, which you can clear by meeting any wagering requirements. For instance, if the amount of winnings of all your free spins is €100, and your wagering requirement is 30x, you must make €3,000 in bets at the casino before you can cash out your bonus. You'll want to read the casino's terms and conditions to know exactly what games you can play to meet the playthrough requirement and what limitations may apply to your total possible win.
Deposit Bonus
A deposit bonuses are rewards given to you for putting money into your casino account. In most cases, these are matching bonuses. This means you'll get an additional amount of bonus money based on the amount you deposit. For instance, a casino may offer you a 100% matching bonus worth up to €1,000. That means that if you deposit €500, you'll get €500 in bonus funds. The maximum match for this bonus is €1,000, meaning if you deposit more than €1,000, you'll only receive €1,000 in bonus funds.
Like free spins bonuses, these deposit bonuses come with terms and conditions that dictate what games you may play to clear the promotion and other rules that apply to them. These offers are great if you want to play additional games while clearing your bonus. They're more flexible than free spins, which restrict your play options to certain machines.
No Deposit Bonus
In a no deposit bonus, the casino will give you a little something just for signing up for an account on their site. That means you'll have money to play with in the casino without having to deposit any funds of your own.
No deposit bonuses are perfect if you can't or don't want to put money into a casino account, but still want to try real money play. They let you test a casino before making a bigger commitment to a site. The terms and conditions of a no deposit bonus are usually like those of a deposit bonus, but often feature tougher wagering requirements and come with withdrawal caps that limit how much you can win with your free money.
Play the Most Popular Free Slots Online
While there are thousands of slot machines at online casinos, a few are very popular among players. Below, you will find a list of some of the most popular titles on the market today, as well as a free slot demo of the classic Starbust slot game by New Entertainment. Give this top title a spin right now and look out for more free slots at our top online casinos.
Starburst (Net Entertainment):
One of the signature games created by NetEnt, Startbust is a five-reel, 10-line game featuring expanding wilds and win-both-ways gameplay with exciting action in a simple gemstone theme. Try it for free below.
Mega Moolah (Microgaming): This slot machine has been around for nearly 20 years and looks its age. But it remains popular for its huge progressive jackpot, which has awarded prizes as large as €18.9 million!
Book of Ra Deluxe (Novomatic): The Book of Ra series has produced some of Novomatic's best games, with Book of Ra Deluxe being perhaps the most popular. These simple Egyptian-themed slots will see you explore pyramids in search of big payouts. The theme of these slots naturally attract players from online casinos in Egypt.
Gonzo's Quest (Net Entertainment): On this machine, you'll play the part of Gonzo, a conquistador in search of Eldorado. This was one of the first games with the cascading reels feature. It contains a generous pay table and is available in a virtual reality format.
Thunderstruck II (Microgaming): This five-reel slot offers 243 ways to win but is best known for its outstanding Norse mythology theme. It features the Great Hall of Spins multi-round bonus game. You can unlock four different versions of the round, choosing which one appeals most to you.
Online Slot Providers
Casinos don't develop their own real money slots. Instead, they license machines from providers who create games for the online gambling industry, with some casinos taking games from several developers to populate their sites.
Our recommended real money slots casinos feature games from reputable, trusted providers. Not only do these games include the best features and state-of-the-art graphics, but they're also trustworthy. By sticking with games from these companies, you will never have to worry about whether you're falling victim to a scam or playing a game filled with errors.
That's why our top casinos feature games from developers like Net Entertainment, Microgaming, and BetSoft. These slot machines are the top of the line, with outstanding features, slick gameplay, and exciting themes, not to mention the biggest jackpots in the online casino industry.
Playing Online Slots for Real Money on Mobile
Mobile casinos are nothing new and mobile devices are one of the most popular and easiest ways to enjoy playing online slots. Each of our recommended slots casinos for Arabic players offers a full mobile experience that allows you to play all of your favourite games from the comfort of your phone or tablet anytime you like.
One of the best things about playing mobile slots is that you'll get the same quality experience as desktop players. You can enjoy smooth gameplay, beautiful graphics and all the same features while playing on your mobile. In fact, you can do everything you need to at an online casino, from registering your account to making deposits and withdrawals, right on your mobile device.
Real Money vs. Free Slots
While we're mostly focused on playing online slots for real money here, there are benefits to free slots play. Here's a quick breakdown of some reasons you might play for real money slot machines or for free.
Real Money
The Chance to Win Real Money: When you play real money slots, you might win cash.

Full Access to Games and Features: Some popular games may only be available for real money play.

The Trill of the Casino: There's nothing quite like the excitement that comes with knowing that every spin could be the one that earns you a big win.

Progressive Jackpots: Some real money slots include progressive jackpots that keep growing until a lucky winner takes home a massive prize.

Bonuses and Promotions: When you play online slots for real money, you can take advantage of casino bonuses and promotions that offer you even more value.

Risk of Losing: When you play for real money, there's always the risk that you could lose the cash that you bet.

Terms and Conditions: When dealing with real money slots at casinos, you'll want to read the fine print to make sure you don't invalidate a bonus or a win.
Free Slots
No Purchase Necessary: With free games, you can play without ever having to risk any of your hard-earned money.

Great for Practice: If you want to make sure you understand a new machine, especially one with a choice of bonus features, free slots are the perfect way to get started.

Fun without Gambling: If you're looking to get a taste of the casino experience but don't want to gamble, free slots will give you everything you want.

Play Your Favourites Anytime: Want to try a slot machine based on your favourite television show or comic book character? Free slots can let you do that and see all the features while spending no money.

No Deposit Required: If it's hard for you to deposit funds into your account, you can still play slot machines in free mode.

Nothing to Win: Even if you hit a jackpot on a free slot, you won't win anything in these games.

Lack of Excitement: Without the aspect of risk on each spin, slot machines can feel boring and repetitive after you've seen all the features.
Legality of Online Slots in Arabic Countries
Gambling is illegal throughout many Arabic nations, and online slots are no exception to that rule. However, that hasn't stopped countless players from safely and securely enjoying online casinos in these countries.
There are several measures that you can take to play real money online slots safely and anonymously. One of the most important steps is to use a VPN. A virtual private network (VPN) will allow you to safely and anonymously connect to online casinos over an encrypted connection without revealing the location from which you are playing.
We also recommend that you use secure and somewhat anonymous banking methods to fund your account. That means avoiding using methods that go through banks, such as wire transfers or credit card deposits. Instead, the use of Bitcoin, for example when playing at crypto casinos, or prepaid vouchers can allow you to enjoy real money play at our recommended casinos without using your traditional financial accounts.
Start Playing Real Money Slots Online Today
Now that you've read through our expert guide, you have all the information you need to play online slots with confidence. Sign up with one of our recommended real money slots casinos to play for real money today!
Languages
ar
en
fr
Features
24/7 live support in Arabic
All Arab currencies supported
Excellent range of casino games
Software Providers
NetEnt
Playn Go
Pragmatic Play
Spinomenal
Betsoft
Endorphina
Red Tiger Gaming
Big Time Gaming
+ 23 more
Payment Options
FAQs
How can I win online slots?
Winning at online slots is simple, and it starts with signing up at one of our recommended slots casinos for Arabic players. Once you've signed up for an account and made a deposit, you can start playing slots for real money. Just match symbols on your active paylines, and you'll start winning real cash at online casinos.
Are online slots rigged?
The online slots at our recommended casinos are all created by reputable, trusted developers. That means that they will deliver high quality tested games to provide fair and truly random results. While some rogue sites may offer rigged games, you can avoid these scams by sticking to our top casinos.
Is there a best time to play online slots?
There's no specific time that's right to play online slots. That means that you can play whenever you want to. You can do that even when you're on the go, thanks to mobile slots play. Each of our recommended casinos allows you to play all of your favourite slots on your phone or tablet.
Can you actually win money on online slots?
Yes, players win cash on real money online slots every day. When you play at our recommended real money slots casinos, every winning spin can put actual money into your pocket. Many slot machines even offer huge progressive jackpots that can grow to be worth millions of euros to lucky winners.
What are the best online slots to play?
There are hundreds of great real money slot machines out there. The best slots for you will depend on what you're looking for. Some players look for the latest games with the flashiest graphics, while others like to find machines with specific themes or features. Whether you want huge jackpots or consistent low volatility gameplay, there's a machine out there for you.