Sports Betting in Libya
Sports betting has been prohibited in Libya for decades. This was true long before the Libyan Civil War. Today Sharia is our country's law. Betting is haraam in Islam so the legality is unlikely to change. Some Libyans still bet on sports. Agents in Tripoli, Benghazi, Misratah and other cities operate a black market. The safer way to bet is with online bookmakers that are legal, licensed and regulated in another country. In this article I cover how this is done. I also provide information about sports in Libya.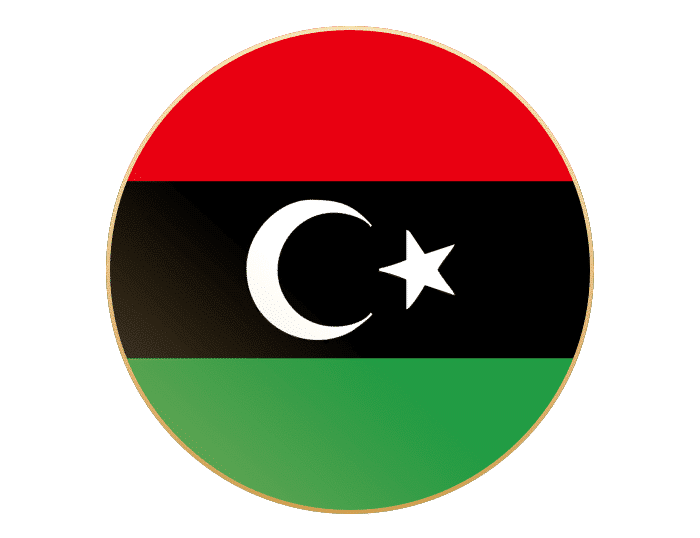 Online Betting in Libya
There are many websites Libyans can use to bet sports online. To use the ones with the most markets on football we need a credit or debit card that works at foreign merchants. Western Union is a sure way to deposit and get paid, but websites accepting this method have less markets on the sports leagues we are the most interested in. There are also bitcoin only betting sites. I break this down and explain these shortly. First I cover a couple points.
No matter which type of online bookie is used, you can only make bets using your account balance. Let's say you have LD 150 in your account, and then bet LD 50 that the Ahlawi derby match will have over 3.5 goals. Right away the LD 50 stake is deducted leaving your balance at LD 100. If it does go over 3.5 goals causing your wager to win, the LD 50 stake is returned and the winnings from that bet are added too. You can take money out of your account at any time. Of course to get started you need to make a deposit. I cover this shortly.
Another point is that your balance won't actually be Libyan dinar (LYD). This is not a supported currency at foreign betting websites. When given the option, open your accounts in US dollar (USD), euro (EUR), or UK pound (GPB). The fact we can't use our own currency is not a major issue. It gets converted back and forth at a reasonable exchange rate as we deposit and get paid. In the next sections I break down using the three types of online bookies available to Libya residents.
Using UK Bookies
The United Kingdom (UK) is one of the world's most established gambling jurisdictions. They have had legal bookmaking since the 1930s. In 1961 they legalised commercial betting shops. Today there are approximately 9,000 of these in their country making up four percent of all retail. In 2007, they began offering remote betting licenses. This makes it legal for UK bookmakers to offer betting over the internet and telephone to players located all over the world. The sites listed below are ones that accept residents of Libya.
Best Online Bookmakers for Libyans
At these sites the method for deposit is credit or debit card. This can be hit or miss. My MasterCard debit from BCD has never worked at either site. I then got a VISA electron from Aman Bank and this works most, but not all, of the time. In times where our cards don't work there are work arounds. www.entropay.com is a UK licensed e-money provider. When registering at their website you are given a virtual VISA electron card issued by a UK bank. You can load that card for a fee using most Libyan debit or credit cards, and then use it to deposit to UK betting websites. There are other similar services in our country for buying prepaid cards from abroad.
If you can find a way to deposit, these sites are the best to use. Ladbrokes has over 2,400 retail betting shops in the UK, and a massive online betting division. They are publicly traded on the London Stock Exchange and had what equates to LD 2.5 billion in 2014 revenue. 10bet is one of the largest internet gambling sites licensed in many countries including the UK. They support many languages and currencies and offer betting on major and minor sports from all over the world.
In addition to being major companies, the UK gambling sites are heavily regulated too. These sites agree to have Independent Betting Adjudication Service act as an impartial adjudicator for any disputes that arise. If a dispute is not handled well, an appeal can be made to the UK Gambling Commission, and then finally the UK courts. All of this is never an issue, I am simply pointing out these are regulated gambling sites that operate in a legal environment.
The UK bookmakers mentioned in this section are also global. They offer online betting to millions of players in dozens of countries around the world. This means there is opportunity to bet almost every sport. They have in-play betting, bonuses, promotions and all sorts of incentives and features making them ideal online bookies to use. When you want to withdraw from your account balance they offer bank wire, paper cheque, and other transfer methods.
Using American Bookies
The United States is a lot like Libya in terms of gambling restrictions. Though they are very secular their government has many Christians, a couple Muslims, and a few Jews. Gambling is haram in all of those religions. These legislators passed a federal law decades ago that prohibits states from offering sports betting. Nevada, where Las Vegas is located, was already offering betting at the time and was exempt. In the other 49 states sports betting is a federal crime.
To get around the restriction many bookmakers set up abroad. They are located in legal safe havens such as the Caribbean and Central America countries like Panama and Costa Rica. These sites offer sports bets over the internet and take deposits and issue payouts via Western Union. The issue with sites in these jurisdictions is they are not well regulated. There are however some sites that have been in business since the 1980s and 1990s, that have long proven track records, and are now global accepting players from other countries including Libya. Examples of these sites are below:
At the above sites, Libyans can deposit using Western Union, which is found many places inside our country including branches of Aman Bank. You request deposit details from the betting website. They give you the name and the location to send to. You then fill out the form at the Western Union agent. You'll be sending in your betting account currency, but will pay the agent in dinar. They will tell you how much is needed to send that amount. You then return to the sportsbook and give them the money control number (found on your receipt), name you used to send (likely your own), location sent from, and amount sent. Within 30 minutes, and often much sooner, the money will be added to your account. When depositing over a certain amount (most often $250 USD or $300 USD) the fees paid to the Western Union agent are added to your account too.
SaveAre you ready to
At these site you can be paid via Western Union when you withdrawal. The fees are very expensive. The one site that offers some relief from this is 5dimes. If you have had no payouts in the past 30 days, on Mondays from 15:00 to 18:00 Libyan time, you can get a deeply discounted Western Union payout. For small payouts this is free. For large payouts the fee is reduced.
Bitcoin Betting Sites
Libya Online Casinos is another detailed guide to online gambling in our country. This article has information about bitcoin and how to buy and sell it in our country. There are some online sportsbook that operate exclusively in this currency. As bitcoin didn't become popular until 2012, all such sites are rather new when compared to the others listed on this page. They also mostly operate in unregulated environments. Some extra caution is advised but the ones below thus far have a track record of providing fast payouts.
It is also possible to use bitcoin at the American bookies mentioned earlier. Those sites are more established and while operating in USD, do offer bitcoin as a banking method. This may or may not be more ideal than using the bookies listed above which have bitcoin as their deposit, payout, account balance, and betting currency.
Betting Libyan Sports
Regardless of which type of bookie is used, all offer betting on the most popular sports. This includes top European football leagues, Indian Premier League (IPL) cricket, and American sports (NBA basketball, NHL hockey, MLB baseball and NFL American football). You can also bet tennis, golf, F1 racing, etc. at each. When it comes to other sports like volleyball, handball, as well as domestic leagues for major sports from smaller countries, UK bookies are the best to use. In these final sections I discuss Libyan sports.
Libyan Football
Football is the most popular sport in Libya. It is played by youth at all levels. It is a popular pastime with adults too both as players and for watching/following the sport. We have historically had some great footballers. Fawzi Issawi who retired a few decades ago is discussed by some as the greatest Libyan footballer of all time. Attacking-midfielder Jehad Muntasser signed with Arsenal of the English Premier League (EPL) in 1997, but played much of his career with Italian Serie B and Serie C clubs. He then played for Al-Wakrah SC in the Qatar Stars League before finishing his career here with Al-Ittihad Tripoli (2008-2011). Tarik El Taib (born 1977) had interest from EPL clubs but was unable to get a license to play in England. He had a great career here and despite his age still played the 2015 season abroad in Qatar.
The Libyan Civil War was a major setback to the current and future generation of Libyan footballers. Libyan Premier League was abandoned during the 2010-2011 season due to this. Ahmed Osman, and other stars who had long careers here, left to go play abroad. There was no 2011-2012 or 2012-2013 season. Football did return for what seemed to be an almost token 2013-2014 season that involved half the number of games for each club than were played in the seasons before its cancellation. Just after it was completed fans were left wondering what would happen to professional football here.
On 24 August 2014, we withdrew our bid to host the 2017 Africa Cup of Nations. The reason given was that we are unable to guarantee security, and with violence and terrorist attacks in the region, football in Libya was being put on hold. There was no talks of when we might have another Libyan Premier League season.
Prior to the 2010-2011 Premier League season being cancelled, online bookies from all around the world had offered betting on our domestic football matches. We were not the biggest league but in 2009 ranked 56th best league in the world. It had at least some international attention and coverage. When our country becomes more stable, football will of course return. I predict within a few seasons of it running without interruption foreign online bookies will start covering it again.
In the meantime we can still bet all the top football leagues from abroad. Our younger players who could be the future of Libyan football are playing abroad too. Some to keep an eye on are Mohamed El Monir (born 1992) who plays for Belarusian Premier League with Dinamo Minsk, Akram Seifeddine Kanzari al-Ayyad (born 1991) who is a midfielder in the Tunisian Championship for CS Hammam-Lif, and Mohammad Noureddine Abdusalam Za'abia with MC Oran in the Algerian Ligue Professionnelle 1.
Futsal Betting
Futsal is another popular sport in Libya that is widely played. Leading up to the revolution we were dominating this sport. We had just won three consecutive titles at the North African Futsal Cup and two consecutive at the Arab Futsal Championship. By 2015 we had fallen to number 27 in the world due to lack of competition. We are however now back in the hunt.
A lucky break for us is that the last scheduled African Futsal Championship was cancelled when Burkina Faso withdrew as the host last minute. We won this tournament in 2008 when we defeated Egypt in a match we hosted in Tripoli. It has since been renamed and our automatic bid as defending champions passes to the 2016 Africa Futsal Cup of Nations which will be held in South Africa. There will be plenty of opportunities to bet that online at sites such as Ladbrokes and 10bet.com. We can of course also bet our national team in any other competitions we compete in. This includes regional ones as well as the World Cup which we did qualify for in 2008 and 2012.
Basketball in Libya
I'm a huge basketball fan that follows leagues from all over the world. It has always disappointed me that basketball is not more popular in our country. A typical top-level domestic game in Tripoli has less than 100 people in attendance. This was true even during the 2013-2014 season when we used professional player imports who were paid as much as ten thousand jni per month, and had increased salaries for our local players too. Despite the lack of attendance, this is still a sport that our country has taken seriously in the past.
An interesting story involves a long time professional player from the United States, Randy Holcomb. He was a conference tournament MVP and first team all-conference when playing NCAA college basketball at San Diego State. In the 2002 NBA draft he was selected in the 2nd round as the 57th pick overall. He did play a little in the NBA, but mostly had a strong international career. He had multiple stints in other top leagues PBA (Philippines), CBA (China), and ACB (Spain). He also played a limited time professionally in Greece, Venezuela, Japan, Puerto Rico, and United Arab Emirates.
The reason I'm mentioning this American professional player is because at 2009 AfroBasket he played for our national team under the name Raed Elhamali as a Libyan citizen. He does not have any ties to our country. He was naturalized for basketball purposes. It was perhaps his friend and fellow professional player Hiram Fuller who recruited him. Fuller played for our national team under the name Hesham Salem, also as a naturalized Libyan citizen. The fact we were willing to grant citizenship for basketball purposes does show our country has at times taken the sport seriously.
The top professional league here is Libyan Division I Basketball League. The clubs in it also compete in the Libyan Cup and Libyan Super Cup. Winners get a bid for the Arab Club Championship, and for a North African tournament towards qualify for the African Club Championship. The African version is tough as it is dominated by clubs from Angola. The Arab Championship is where our clubs have had success. The 2012 and 2013 installments were both hosted in Benghazi and were won by Al-Ahly Benghazi.
The revolution did hit our domestic league hard. The 2011-2012 and 2012-2013 seasons were cancelled. For 2013-2014 our clubs obtained money from their football sponsors to help with basketball. The league allowed import players to help promote the sport.
DeAndre Rice with Al Ittihad Tripoli was the league's biggest signing. To cover his profile quickly, in his 2007 senior season with Florida Atlantic in NCAA College basketball in the United States he led his team in scoring averaging 20.5 points per game. He set a school single season record for 3-point field goal percentage (.479) and tied a school record for points in a single game with 39. He then played in the NBA D-League before leaving to play professionally in Syria with the club Al Jalaa Aleppo. He then played professionally in Ukraine and Tunisia before coming to play in Libya. He didn't disappoint. He led the league in scoring and had a single game where he scored 47 points. He and his American teammate Shane Burrel led their club to the finals.
I should note Rice's success and scoring 47 points in a single game is very significant. In Libya, basketball is played extremely rough. There are no light touch fouls. The concept of hard foul (a technical elsewhere) doesn't really exist here. There are situations where intentional fouls to prevent a score are violent. Libyan basketball is a much different and more dangerous version of the sport. To survive the hard foul hacks and score that many points in a game is quite an accomplishment.
As far as actually betting Libyan domestic basketball, online bookies unfortunately have never really covered our league. As I mentioned already, even during the heavily promoted season less than 100 people attended the biggest matches in our capital. You can however bet our clubs in Africa Club Championship and Arab Club Championship, and bet all matches the Libyan men's national basketball team competes in.
Volleyball Betting
Volleyball is another significant sport in Libya. The top level is Libyan Volleyball League which has professional, semi-professional, and amateur clubs. In the 2009-2010 season Al-Ahly Tripoli finished with a 17-1 record becoming the champions over rival Alahly Benghazi who went 15-3. They then finished fourth at the Arab Clubs Championship. The next two seasons were shortened due to the revolution. While no champion was decided Al-Ahly Tripoli went 14-0 in those matches. They returned to the Arab Club Championship in 2013, won their group, but lost to Kazma Sporting Club of Kuwait in the first round of the knockout stages.
Domestic volleyball returned to a full 22 game schedule for the 2013-2014 season. Asswehly and Al-Ahly Benghazi each went 20-2 with the former winning on the tie breaker. Al-Ahly Tripoli, who had historically been our dominate club, finished 17-5 – good for third place. The champions Asswehly were unable to compete in international play. Their spot in the 2014 Africa Club Championship was awarded to third place finisher Al-Ahly Tripoli, and their spot in the 2014 Arab Club Championship went to fourth place finisher Ittihad Misrata.
Al-Ahly Tripoli and Alahly Benghazi both finished second in their groups in the African competition, but both went out in their first matches of the knockout stage. At the Arab Club Championship Al-Ahly Benghazi went 7-7 failing to reach the knockout tournament. Ittihad Misrata who was gifted a birth and had only a 12-10 finish in our domestic league, seized the opportunity. They dominated their group going 9-2. They lost in the semifinals to Bahrain's Darkulaib Club, but crushed Lebanon's Zahra Club for an easy win in the third place match to give them an unlikely bronze medal win.
As much as it looked like volleyball had bounced back here, there were organizational struggles for the 2014-2015 domestic season. At the 2015 Arab Club Championship we fielded only one club, Al-Ahly Tripoli. They failed to win a single match in the group stages, and the status of club volleyball in our country went into limbo.
The opportunities to bet our clubs are now fairly limited. The majority of online bookies stopped offering odds on Libyan volleyball league when the season was shortened over the Libyan Civil War. Even when our full season resumed, bookies did not offer odds. We can however bet on international competitions that our clubs and national teams (men's and women's) compete in. If our domestic league becomes more stable in the future, I'm sure within a season or two bookies will resume offering odds.
Other Sports
This only touched on some of the popular Libyan sports. Handball is another minor sport. Our clubs have not competed in significant level competitive since before the revolution. Even prior to this we were not strong in the region. Our domestic league had only a small following. For betting we can wager on matches from several tournaments our national team competes in.
Every 4 years there is interest on betting Libya at the Olympics. We field about a half dozen athletes to each installment.
Cycling that takes place in neighboring countries also has some betting interest. Though he hasn't much success lately, our most famous cyclist Ahmed Belgasem is still racing. He has competed in a handful of events that can be wagered online.
We have yet make a breakthrough at MMA, but there many great Judo athletes from Libya. With a bit more training on the Mixed Martial Arts (MMA) style of modern competition I believe our country could develop fighters that do well at this. For now the only Libyan MMA competitor I know of is Ali El Ezzabi who trained in Thailand and competes on minor circuits.
Over a decade ago Libyan player Muayed Zankouli looked like he might have had a chance at professional tennis career. Shortly after the 2001 Davis cup, our country ended support for tennis and withdrew from all international competition and affiliations. Tennis schools recently returned and there has been lobbying get our country back into the sport. Time will tell how long takes. If it returns, there will be chances to bet on our tennis players in national team competitions.