The Best Mastercard Casinos for 2023
Availability and security naturally make Mastercard casinos a popular choice amongst players from Arabia and Northern African countries. However, we understand that so many Mastercard casino sites displaying the distinctive red and orange logo in the cashier can make it difficult to decide where to play. That's where we come in. We've created a list of the top Mastercard online casinos to ensure you can enter your 16-digit number with confidence at the safest casino sites on the net.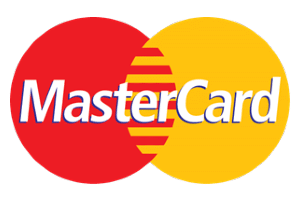 The Best Mastercard Casinos for 2023
Top Casino Sites that Accept Mastercard
Despite more than 926 million Mastercard credit cards being in circulation across the globe, we understand that it won't be to everyone's liking. Many players avoid Mastercard casinos due to a lack of anonymity and the fact that funds are borrowed from the bank that issued the credit card.
Thankfully, online casinos with Mastercard listed as a payment option provide plenty of alternatives. We are fans of e-wallets like Skrill and NETELLER, but cryptocurrencies like Bitcoin have also become increasingly popular in recent years.
Pros and Cons of Using Mastercard at Casinos
Like every casino payment method, there are pros and cons to using Mastercard at casino sites. One of the main advantages of playing at Mastercard casinos is that deposits are instant. You don't even need to have the funds in your bank account – simply borrow from your bank and repay by an agreed date.
However, one of the biggest downsides to Mastercard gambling deposits is a lack of anonymity. With gambling being prohibited in so many countries across the Middle East, this a significant drawback.
PROS
Instantaneous deposits allow you to start playing immediately

Virtually every online casino accepts Mastercard

Mastercard ID Theft Protection protects you from fraudsters

Money doesn't have to be available in your bank account
CONS
Your bank can see transactions to and from online casinos

Withdrawals can take one to five business days to complete
How to Deposit With Mastercard at Casinos
After activating Mastercard for use, it's time to play your favourite games for real money. To show you how easy it is to get started, here's a step-by-step guide to depositing with Mastercard at casinos.
A Step-by-Step Guide how to Deposit using Mastercard
1

Create an account at one of our recommended Mastercard casinos

2

Navigate to the cashier and choose Mastercard from the list of payment options

3

Enter your name exactly as it's printed on your card in the specified field

4

Enter card details like the 16-digit number, CVV number and expiry date

5

Enter how much you'd like to deposit, and click the confirm button

6

The screen will refresh, and your funds will be available instantly
Withdrawing Your Casino Winnings Using Mastercard
Thankfully, it is just as easy to withdraw your casino winnings using Mastercard. Again, we have created a step-by-step guide to walk you through the whole process of withdrawing at Mastercard casino sites.
A Step-by-Step Guide how to Withdraw you winnings using Mastercard
1

Navigate to the cashier and choose to withdraw funds

2

Select Mastercard as your withdrawal option

3

Enter how much you would like to withdraw

4

Click the confirm button to request your withdrawal

5

Wait two to five working days for the funds to arrive
Country Nationals That Can Use Mastercard
Mastercard is a multi-national financial services company that caters to customers across the globe, including most countries in the Middle East and Africa. Depending on where you live, you may have noticed an increase in the number of Mastercard ATMs and Point of Sale (POS) terminals. Especially if you live in an African country like Kenya or Zimbabwe, where electronic payments have exploded.
If you reside in a country that lacks the infrastructure required for Mastercard payments, then you should expect change soon. Technological advancements across the Arabia region and Africa means that Mastercard casino sites will be available to everyone one day soon – it's just a matter of time.
Can I Also Use Mastercard for Sports Betting?
Absolutely! You'll be spoilt for choice by the number of Mastercard betting sites that exist. Funding your sports betting account works in the same way as depositing at Mastercard casinos. You simply navigate to the cashier and select Mastercard from the long list of payment options. Enter your card details, how much you'd like to deposit, and then click confirm. You can then place bets on your favourite sports.
Can I Use Mastercard When Playing at Casinos on Mobile?
Of course, you can. The best Mastercard casinos allow you to play your favourite casino games on smartphones and tablets. As most online casinos and games are developed using HTML5 technology these days, they automatically adjust to fit your display screen. While most Mastercard casino sites allow you to play instantly in your web browser, others may ask you to download an official app instead.
Are Casino Bonuses Eligible With Mastercard?
Online casinos that welcome players from your region with a bonus should also accept Mastercard as a depositing source. Of course, it's always best to read the terms and conditions before accepting a bonus at casinos. Accepting Mastercard is one thing, but if the small print states that players from your region aren't eligible for a casino bonus, then don't waste your time. Other sites will happily give you a bonus.
Can I Use Mastercard to Gamble Anonymously?
No, unfortunately not. Mastercard gambling deposits and withdrawals link directly to your bank account. If you reside in an Arab league country that prohibits online gambling – such as Saudi Arabia or UAE (United Arab Emirates) – this could raise a red flag and authorities may come knocking at your door.
To avoid such a scenario, we recommend using payment options that allow you to gamble anonymously. You could use your Mastercard credit card to upload funds to an e-wallet like Skrill or NETELLER. You can then gamble online safely and securely by providing the email address linked to your e-wallet. Another alternative to Mastercard casino and betting sites is Bitcoin, which is a widely accepted cryptocurrency.
Is Visa Better Than Mastercard?
Mastercard is the world's second-largest payment processor, behind Visa. Due to both payment options being so similar, Mastercard casinos almost always accept Visa credit and debit cards, too. It's important to note that neither company issues cards directly to members of the public. Instead, member banks and credit unions are responsible for issuing Mastercard and Visa credit and debit cards to customers.
When it comes to depositing and withdrawing at online casinos, you are unlikely to notice any difference between Visa and Mastercard. Casinos accept cards from both brands, with deposited funds available to play with immediately. Unlike other payment methods like cryptocurrencies and prepaid vouchers, withdrawals can be made via Visa and Mastercard.
Are There Charges on Casino Deposits and Withdrawals When Using Mastercard?
In some cases, yes. This ultimately depends on the Mastercard casino sites in question. While Mastercard doesn't charge fees for depositing or withdrawing, the casino may. From experience, this is usually around 2-3% of the total transaction. This means you will have less money to play with when you deposit, and you'll receive less when you withdraw. Always ask the casino about fees before depositing.
Now that you know everything about Mastercard casinos, it's time to pull out the plastic and enter your digits. Get started by claiming a welcome bonus at one of our recommended Mastercard casino sites.
FAQ
Am I safe playing online with my Mastercard?
ID Theft Protection and its SecureCode programme make Mastercard one of the safest online payment options in the world. Mastercard casinos also use high levels of encryption to secure your every transaction. This means hackers have no chance of stealing your personal information or card details.
In which countries can I use Mastercard?
It might be easier to answer which countries don't accept Mastercard. The global payment processor has continued to expand into new territories in recent years, servicing most countries across the Middle East and North Africa. This means most Mastercard casinos should accept players from your country.
Is it safer to use a credit card over debit card?
Credit and debit cards issued by Mastercard benefit from the same security measures. However, the key difference between these two types of cards is that credit cards allow you to borrow from your bank. We don't recommend doing so to fund Mastercard casino or betting sites if you may struggle to repay.
How long do withdrawals take with Mastercard?
You should receive your money from casinos that allow withdrawals to Mastercard in two to five working days. Once you submit your withdrawal request, the casino will verify that your funds can be sent. A confirmation email is often sent when your withdrawal has been processed, so check your inbox.