Best Casino VPNs for Arab Countries
Many online casino players in Arab countries use Virtual Private Networks (VPNs) to protect their privacy and get around local censorships and bans. If you are in Saudi Arabia, UAE or anywhere in the Middle East you can use a VPN for online casinos for a safe, anonymous and uninterrupted gambling experience. Are VPNs legal and trustworthy and safe and easy to use? Are all VPNs similar? Read our comprehensive guide for all essential information about using a VPN in Arab casinos.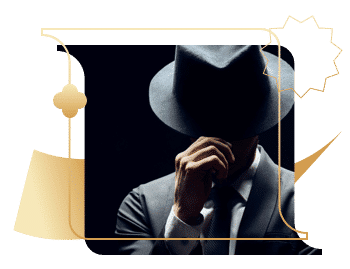 Best Casino VPNs for Arab Countries
What is a VPN?
Internet browsing and online transactions could put you at risk of exposing your identity, private information and browsing habits with an even greater risk when using public, shared and mobile networks. Another hurdle for browsing is countries that block online content by restricting access from their respective Internet Protocol (IP) address.
Using a VPN provides privacy and anonymity by creating a private network that is virtually ring-fenced from your internet connection. A VPN will mask your IP address to make your location hidden and your online actions untraceable and its encrypted protocols shield all your personal data and information. This makes VPNs the most popular way to safely provide personal and financial information online and freely access content from anywhere in the world without exposing yourself or leaving a trace.
Why Should I Use a VPN for Online Casinos?
Not all gambling sites in Arabic are available to players at all countries due to regulations that ban online gambling or restrictions that limit the choice to state-owned casinos. VPN companies have servers all over the world so users can easily select a country and respective IP address that will show to the casino servers when they visit the site.
Using a VPN for an online casino is theoretically like visiting a casino website from another country which is unrestricted. A casino VPN hides the country you are browsing from, encrypts your banking details when you make deposits, and conceals the fact you even visited the casino. For this reason a VPN is particularly popular for gambling in Kuwait and other countries where open access to online casinos tends to be restricted.
How to Use a VPN for Online Casinos
Now that you know how VPNs work and all about their great advantages, it's time to set one up and start using it. Follow a few easy steps to set it up and connect to the casino:
A Step-by-Step Guide to Use a VPN for Online Casinos
1

Sign up: In most cases, an email address is all you'll need to sign up.

2

Select a service plan: Select a service and if it's a paid plan enter your payment details (which are kept privately and securely).

3

Download the app/software: A good VPN will support systems like Windows, iOS, Android etc. Select your operating system and follow the easy download and installation process.

4

Select a Location and Connect: Most VPNs will have a menu of countries with visible flags and a prominent connect button. Select the location you'd like to connect from and start using the VPN.

5

Adjust settings: Go to the VPN settings menu to customize language, connection settings, etc. It is recommended to activate the "Kill Switch" which is a common VPN feature that blocks any internet activity if the VPN connection drops.

6

Log into the casino: With the VPN connected, you can log in safely and privately into the online casino and start playing.
Tips for Using a VPN at Online Casinos
There are many options for using VPNs for online casinos so here are a few things to keep in mind:
Server Locations: Decide which locations are important and make sure the countries you want to connect from are covered.
Costs: Some VPNs provide free, limited usage but if you plan to use a VPN for an online casino you will probably need a more robust solution so always check and compare prices.
Data Limits: As bandwidth may be an important factor it is usually advisable for casino VPN users to get an unlimited data plan.
Latest Protocols: Some VPNs run newer and more secure protocols than others so don't compromise on your safety and choose the most updated service.
Device Support: Most online casinos offer desktop versions, mobile casinos and native apps so choose a VPN that supports all your devices.
Privacy Policy: One of the key reasons for using VPNs for online casinos is privacy so check if the VPN provider has a 'no-log' policy which means they never track your online activities.
Customer Support: Installing and using a VPN is usually very simple but it's always good to have support handy so read casino reviews and compare customer support.
Unfortunately, not all VPNs are as good so be suspicious of introductory offers that tie you to expensive, long-term contracts. Some VPNs offer old technology, have servers in limited locations and suffer from high disconnection rates. There are many points to consider when choosing a VPN, so before using a VPN for an online casino do your homework and make sure you are getting a VPN that is safe, cost-effective and best suited for your needs.
Recommended VPN for Arabic Players
We've conducted extensive research of VPNs in the region to provide you with the safest and most enjoyable Arabian gambling experience. For our list of recommended casino VPNs below, we only considered services equipped with a wide network of global servers accessible from Arab and North African countries. We've also looked for VPNs that use powerful encryption, provide advanced security features, offer apps for different operating systems, and do not log your personal information.
Express VPN
Express VPN is one of the most popular and reliable VPNs in the Middle East. It offers strong security features, high speed, anonymous registration and is known for unblocking popular casino and streaming services.
NordVPN
Another widely used casino VPN in Arab countries is NordVPN. It has a huge network of more than 5,000 servers spread across 62 countries. NordVPN offers highly-customisable security features and is designed specifically for browsing in countries with heavy censorship.
Surfshark
Surfshark is a smaller VPN that is used by many casino players in the Middle East because of its excellent multi-platform support, advanced security features, unlimited connections and strict no-logging policy.
PrivateVPN
Casino players in Arab countries that are looking for high-speed connections use this VPN. PrivateVPN's speed makes it the ideal VPN for high-bandwidth gambling like live dealer casino games or for running multiple poker tables at the same time.
VyprVPN
VyprVPN is considered one of the most secure networks by many gamblers in the region. Its Chameleon protocol hides effectively hides the fact you are using a VPN. Beyond security, VyperVPN can easily bypass most regional restrictions that may block other VPNs.
Is It Legal to Use a VPN for Online Casinos?
Using a VPN is perfectly legal in most places and few countries consider it illegal 'if used to commit a crime.' As most Arab countries consider playing at an online casino entertainment, there's no real targeting or prosecution of casino VPN users. As it stands playing at and online casino in Saudi Arabia or at UAE casinos, as well as many other countries, is perfectly fine. We only recommend and review casinos on our site that accept the usage of VPN and respect their players' right to privacy and protection.
Final Thoughts on Casino VPNs
Online and mobile gambling is growing in popularity all over the world and more players are looking to overcome geographical restrictions to play in their favourite casinos. Using a VPN for an online casino lets you enjoy your favourite games when travelling or living in countries that restrict online gambling.
Beyond unlimited access to online gambling websites and apps, using a VPN will give you enhanced privacy, security and ultimate protection from hackers and cybercrime. The unrestricted internet access that a VPN provides lets you enjoy streaming, shows, sporting events and any other content that may be geographically restricted.
With so many benefits using a VPN for online casinos, why not start using one of our recommended online casinos with a VPN today? And speaking of benefits, don't forget to claim an attractive casino bonus while at it!
FAQs
Can I gamble with a VPN?
Of course, you can. All our recommended casinos respect your privacy and security and let you use a VPN to gamble on their website.
What is a VPN?
VPN is a secure and anonymous internet connection that hides your personal information, browsing activity and location.
How can I use a VPN?
Follow our easy steps to install and connect to a VPN and then sign up to one of our recommended casinos, claim a great bonus and start playing!
Is a VPN illegal?
VPNs are legal in most jurisdictions but in some countries, it is illegal to use a VPN to commit a crime. Even these countries don't target and prosecute for people using a VPN for online casinos.
Do I really need a VPN?
Yes, you do. In some Arab countries using a casino VPN is the only way to access gambling sites which are otherwise blocked. The extra security and privacy also make VPNs popular in Middle Eastern countries that don't block access to casino sites.