Online Casino in Libya
Sharia is the law of the land in Libya. Although gambling is haram in Islam there is still demand. There are markets in Tripoli, Benghazi, Misratah, and other cities that sell authentic foreign lotto tickets from Thailand, Hong Kong, and India for a markup. Winning tickets can be cashed with a local banker for a 30% fee. This is illegal activity, and there are some scams involving fake tickets too. Even when receiving legitimate tickets, these lotteries lack value. The demand for gambling is so strong that people buy tickets at a markup despite the foolishness of doing so. Libyans in better financial position, with access to home or mobile internet, are more likely to gamble online. This is best done using online casinos or bookmakers that are legal, licensed, and regulated abroad. There are many options, but the major challenge is banking methods. In this article I cover the options available to us, and which casinos support each option. I then conclude with information on Libyan Gambling Law.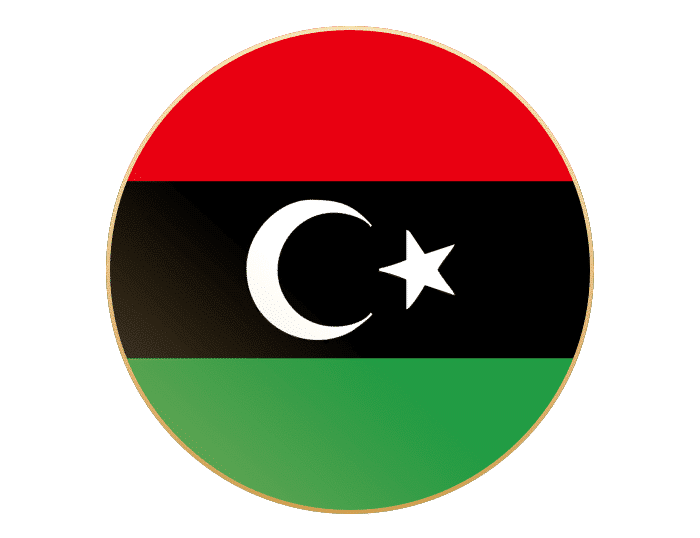 Casinos
Many online casinos accept debit and credit card. An issue is that not all Libyan cards work at foreign merchants. I have not had success with my card from BCD (Bank of Commerce and Development). It gets declined. I have had success using my VISA Electron debit card from Aman Bank. It still gets declined some of the time but works more often than not. If you have a card that works you can access some of the best casinos available worldwide. These include the following:
Libyan dinar (LYD) is not a supported currency at foreign online casinos. It is advised to open your casino account in US dollar (USD), euro (EUR), or UK pound (GPB). Your credit or debit card issuing bank will do the currency conversion for you when you make deposits.
A deposit is required to gamble. The amount you add is your starting account balance. When you place bets and win your balance increases. When you place bets and lose it decreases. At any time you can take money out of your account. The casinos listed above have many options for payouts including bank wire and paper cheque.
The nicest thing about these casinos is they are all well-regulated. They are licensed in places such as the United Kingdom (UK), where there is a gambling commission that audits the casino software for fairness and keeps track of financials and payouts. Their licensing allows them to offer casino games to players from all around the world including Libya. When having a banking method that works, these are the ones safest to use.
Even if attempts to use your credit or debit card are declined by these casinos there are still workaround options that can be used. EntroPay is a company licensed by the UK's Financial Service Authority (FSA) as an e-money provider. At their website www.entropay.com you can open an account for free and will instantly be issued a virtual VISA debit card from a UK bank. You can then attempt to fund this card using your Libyan debit or credit card. If it works you can then use that EntroPay VISA to deposit to online casinos.
There are other services that work similar to EntroPay. If you need other options search google.com.ly for prepaid VISA and MasterCard for Libya. www.cashu.com is a website to look at. This has many locations in Libya for purchasing top-up cards in person. After obtaining Cashu you can search for merchants selling VISA and MasterCard gift cards from other countries in exchange for Cashu transfer.
Western Union Casinos
In terms of regulation, online casinos that accept Western Union payments and issue Western Union payouts are typically a tier below the ones covered above. This is a popular method at casinos that service areas gambling is more restricted. The majority accepting this method are located in Central America such as Panama and Costa Rica, or in the Caribbean.
These jurisdictions are not known for having strong regulation, so casinos located there can't be trusted blindly. However, there are still many with proven long term track records and ones that subject themselves to optional independent auditing to prove fairness. The ones below are considered the most trustworthy:
Bonus
$1500 + 150 free spins
Languages
ar
en
ir
fr
Features
Android and iOS apps available
Quick support via live chat
Thousands of exciting games
Software Providers
Betsoft
IGT
Microgaming
NetEnt
Playtech
Payment Options
If you're not familiar with Western Union (WU), this is a cash payment service. You can find WU locations all over Libya. In Tripoli agents are located at retail locations, malls, etc. In other parts of the country you can find them inside bank branches. This includes many different banks. Aman Bank has Western Union in almost every one of their branches. Be sure to check the hours as it doesn't always match branch hours. Some branches that stay open late have their WU service end sooner.
The process for depositing starts with contacting the casino for a name and location to send the transfer to. You then go to a Western Union location and fill out a send form and pay. The payment is made to the agent Libyan dinar (LYD), but you will be sending the same currency your casino account is in. The agent will tell you how much dinar is needed to make that payment. You will receive a receipt which has a money control number attached to it. The final step is to report back to the casino with the control number, name you used, location sent from, and amount sent. In about 30 minutes the money will be added to your casino account. The fees for this method are quite high. It is advised to check with the online casino. Many will cover the fees, if your deposit is over a certain amount.
Casinos that accept this method for deposit also issue Western Union payouts. The payments are sent in the same currency as your casino account, but the Western Union agent will pay in Libyan dinar (LYD) using an exchange rate. We generally have to cover the fee on payouts. Some sites do offer some help in cutting the costs. www.5dimes.eu (English only) offers heavily discounted Western Union payouts, for four hours each Monday to players who have had no withdrawals in the past 30 days. This changes with daylight savings time in the country they operate. In our own time zone the hours are 15:00 to 19:00 for half the year, and 14:00 to 18:00 the other half year. Therefore requesting the payout on Monday from 15:00 to 18:00 works year round.
Bitcoin Online Casinos
In the past few years crypto casinos that operate exclusively in bitcoin have launched and become popular. Most of these operate anonymously and are not licensed nor regulated. Even so, some are, while others use software from major publicly traded providers that are licensed in major countries. This makes it impossible to do any rigging of those games, so we at least know the casino games are fair. From there we have to go on track record. The ones using major casino software that have a solid track record for fast payouts are listed below:
Best Bitcoin Online Casino for Libyans
You can learn about bitcoin at bitcoin.org and by searching google.com.ly. The website localbitcoins.com can be used to purchase bitcoin from private individuals. These are sold in exchange for a lot of different payment methods we have access to. In Libya it is possible to buy cashu in person, then at Local Bitcoin find a seller offering bitcoin for cashu. We can do the same with bitcoin for Western Union and other methods. The part to be careful about is that the pricing varies between sellers. Use a site like coindesk.com to see the current value of bitcoin. Then at localbitcoin.com try to find a seller offering as close to the true price as possible.
A challenge is that bitcoin in Libya is still in its infancy. At these online casinos the only payout option is bitcoin. When we're paid back in bitcoin it can be difficult to sell these for a fair rate. The best way is to start a profile at localbitcoin.com as a seller and offer Libyan payment options. Doing this you will likely get over the fair value for them, but they take time to sell. Otherwise you will need to look for sellers that have offers already posted to buy bitcoin in exchange for a payment method Libyans can accept. Doing this we often get less than the fair value.
One other site to mention is www.5dimes.eu (English only). This is mostly a sports betting site. If you do sports betting in Libya and can bet just fine in English, this is an ideal option. There it is possible to deposit in bitcoin and then cash out via another option such as Western Union. They are however not an exchange or a bank. You need to rollover your deposit two times at sports betting prior to being able to cash out. This is still a decent way to deposit in bitcoin, gamble online, and then be paid via a method that more easily converts back to Libyan dinar.
Libyan Gambling Law
The current situation of governance and law in Libya is so complex it cannot easily be comprehended. We are in an ongoing civil war whether recognized or not. We have a self-proclaimed government operating from Tripoli and an embattled government in Tobruk. Even more complicated is that there is a split in the region. The Turkish and Qatari governments recognize and support the one in Tripoli while governments of Saudi Arabia, Emirates, and Egypt support the one in Tobruk. Resolution doesn't seem to be forthcoming soon. As far as Libyan gambling law goes, this matters little. Both governments oppose it.
Gambling has always been prohibited in Islam, and the current law of the land is Sharia. The penalty for being caught gambling is caning. Whether that changes in time to a codified penalty which specifies the number of lashes, and adds fines and/or prison time, remains to be seen. Regardless, it would not be wise to be caught gambling here.
When gambling in the Middle East over the internet, the risks are much lower than in person. Our country actually has a declining internet population. Pre-revolution we had a 24% internet penetration, but during it a lot of the towers were destroyed. Monitoring non-political activity or interfering with foreign payments is something neither side of our power struggle is overly involved with.
The casinos mentioned on this page have no physical presence here. They are located abroad. In the case of the debit and credit card casinos mentioned, these are legal, licensed and regulated by major governments. It doesn't make sense to discuss it out in the open, but the chance of having problems over using a reputable foreign online casino is rather small. There are still risks and it is up to each individual to decide for themselves if those risks are worth taking or not.