Gambling in Oman
The lower section of this article covers Omani Gambling Law. There are no legal casinos in Oman and online gambling is a crime punishably by 1-3 years in prison. I however instruct how real money casinos can be played online without much chance of detection. This should not be construed as encouragement, rather, I know many will gamble regardless. I cover the best way to do so for their benefit. I conclude with legal aspects so readers can make an informed decision.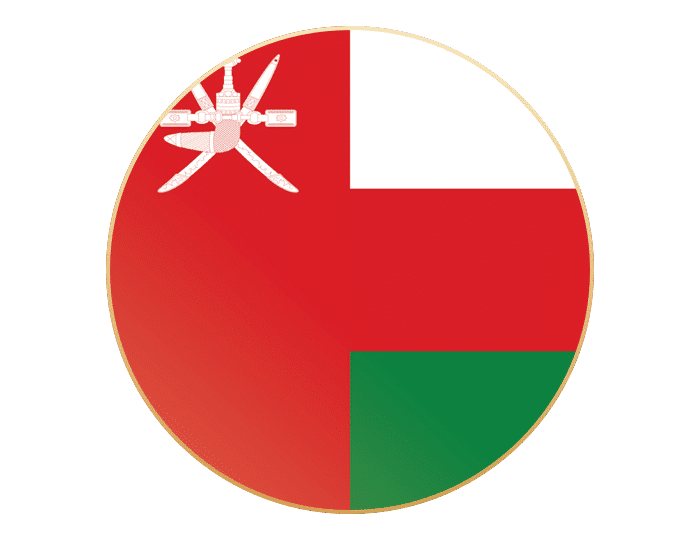 Using a VPN
If you are going to play online casinos in Oman, using a Virtual Private Network (VPN) is advised. This routes your internet traffic to a server in a foreign country making it virtually impossible for the ISP or government to see the types of websites visited. Though I would love to suggest which VPNs are best, quite a few of them are blocked per government instruction. It is best to search google.com.om for best Oman VPNs with the month and date added to your search to find one. These are very easy to use.
Choosing an Online Casino
When choosing an online casino avoid any that have a local presence. Those might support Omani rial (OMR) and settle in cash, but they are targets of our local law enforcement. It is better to use an online casino located abroad in a country where gambling is legal. For example, the United Kingdom (UK) licenses and regulates internet casinos. This involves technical audits to make sure the casino games are fair, and financial audits to make sure player balances are kept separate from operating cash and that withdrawal requests are quickly paid.
Not all regulated foreign internet casinos accept Oman residents but many do. When given a currency option by these, it is best to select United States dollar (USD). Our rial is pegged to it, thus there is no volatility in exchange rates. Below is a list of casinos licensed by reputable governments that offer USD accounts, accept players from Oman, and have banking options we can use.
Online Casinos for Omani Players
The casinos above offer both instant play and download versions. It is advised, when possible, to play the instant play versions. This means software that could get you in trouble is not left on your computer, laptop, or mobile device. You can simply clear your history and cache to remove all traces of having visited that site.
Which of our recommended casinos to choose is a matter of personal preference. The ones listed were carefully selected and all are very safe options. If you win, you'll have no problem being paid by any of them. The differences mostly involve unique bonuses, promotions, and software. They all offer a wide variety of slot machines and the popular table games like blackjack, baccarat, online roulette, craps, and dozens of others. Most offer free play versions too. This feature can be used to test the games and software before deciding whether or not to deposit.
How to Play Real Money Casino in Oman
At real money online casinos you gamble with money that is in your account balance. As you win your balance goes up and as you lose it goes down. You can withdrawal from your casino balance at any time. To get started you need to initially add money to your account. There are many banking options available.
www.neteller.com is an e-wallet that can be used to make transfers to and from casino sites. The method I like for initially funding a NETELLER account is Cashu. If you're not familiar with this see www.cashu.com. There are Oman friendly methods for funding Cashu online, and top up e-cards are sold at retail locations in Muscat. Also bitcoin is another way to fund NETELLER. Debit cards, credit cards, and bank wire are options too. You can deposit to online casinos and get paid from online casinos using this method. You can take money out of NETELLER by requesting a bank wire transfer or a paper cheque withdrawal.
E-wallets like NETELLER are ideal because they leave no record on credit card and bank statements of a direct transfer to a gambling site. NETELLER is very reputable and licensed in the UK as an e-money provider. Strict privacy laws prevent them from giving out details of what you are doing with your e-wallet account. There are other similar e-wallet services available. For example EntroPay.com provides UK issued virtual VISA cards that can be loaded using an OMR currency debit or credit cards. Their cards can then be used to deposit to an internet casino.
Oman Gambling Law
The Sultanate of Oman is an absolute monarchy and Islam is our official religion. Despite this, our legal system is very similar to British Common Law. Sharia (Islamic Law) is reserved mostly for family matters such as marriage, divorce, and inheritance. For criminal law it only applies when written law is silent on a topic. As gambling is covered in our written law it does not fall under Sharia.
The law on gambling is shortly worded and easy to understand. It is found in Book II / Chapter VII of The Omani Penal Code. It defines gambling as games where chance wins over any skill or wit. The penalty for playing, operating, managing, or having any other involvement, in such games is 1-3 years in prison AND a fine up to 500 rial. This is not an either or situation. 1 year in prison is the minimum mandated sentence. A 1997 amendment added the stipulation that all money and tools used in gambling shall be seized in full.
Our laws are now very clear that internet gambling falls under the same law covered in our Penal Code. Royal Decree No 12/2011 – Issuing the Cyber Crime Law specifies this. It also makes it a crime to publish any information on the internet that is related to gambling. The penalty is BOTH a fine up to 100 rial and a prison sentence not less than 1 month and not more than 3 years.
Despite the strict law, there is a lot of gambling in Oman. As covered by Oman Bookies sport is on the rise and a considerable amount of gambling is done on various matches. What Omanis tends to be the most obsessed with is lottery. In Islam giving away rewards is allowed. Shopping malls, banks, car manufactures, soft drink companies, and the like, all get involved. They have major contests where if you purchase their product, or complete some task or another, you are qualified for a lottery draw. This is all legal in Oman and some of the prizes are large. Bank Muscat has even offered an amazing 1,000,000 Omani rials draw.
Though lottery like contests from companies are legal, other forms of lottery are not. It seems however many are now addicted. Capitalizing on this, there are illegal lottery vendors selling Thailand lottery in Muscat, and India lotteries in Salalah. Though much of the population adheres to Islam, the demand for gambling has spiked.
The popularity of gambling has grown to such a point that it will be difficult for our government to control gambling addicts. Nora Al-Daher, wife of Omani politician Badr Al Busaidi, even got caught up in losing 1.21 million rial abroad at a London casino in a single night. She unsuccessfully attempted to dispute markers owed, claiming she is a known gambling addict. During trial, she claimed she has lost what amounts to over 12 million rial in total to the same casino. She is likely not alone, gambling addiction seems to be a major problem in Oman.
As I said in the introduction I wrote this article because I know many will gamble from Oman regardless of the law. When using a VPN, intermediaries such as NETELLER for banking, keeping machine cleared of software and history, online casinos are mostly low risk – so long as the person also keeps quiet about it. Still the penalties for being caught involve prison time. It is up to each individual to decide how important their desire to gamble is and then whether or not they wish to take the risk. This article is for informational purposes only, and should not be construed as encouragement or legal advice.
If you suspect you are a gambling addict, we encourage you to seek help and rehab. To do so you might need to leave the country. Hope Trust located in Hyderabad, India, has treated over 50 Omanis for addiction and has CME programs in Muscat. Though not ideal to travel so far, there is help out there. We encourage you to seek such help rather than continue to gamble online.