Online Casino in Iran
In Iran using online casinos is a moderate challenge. It requires access to a Virtual Private Network (VPN) that is not blocked, as well as access to a payment mechanism for deposit and withdrawal. If you're in Iran, the fact you're reading this article means you probably have the VPN aspect worked out. Another issue is many of the most popular global internet casinos don't accept players from our country. There are still a few good options that do. Reputable online casinos that accept Iran residents and offer bitcoin as a deposit and withdrawal option are listed below.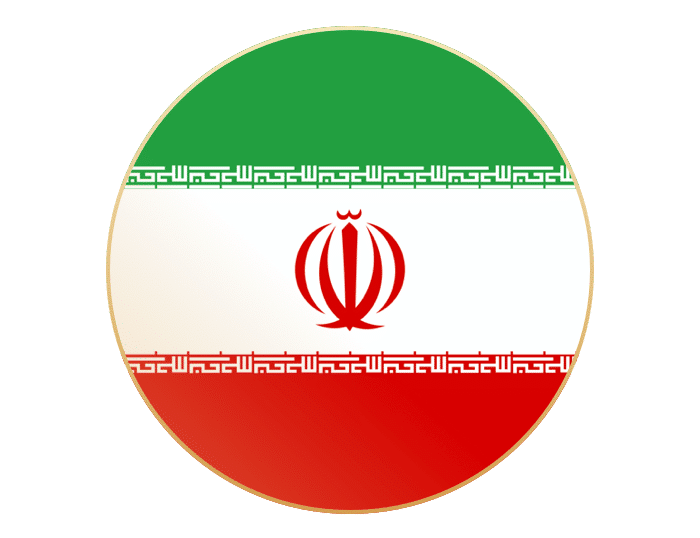 Best Casino Sites for Irani
If you are not familiar with bitcoin continue reading. In this article I discuss how to use a combination of Perfect Money and Bitcoin to gamble at real money online casinos. I then conclude with information on Iran Gambling Law. Though using real money online casinos is a moderate challenge, and is also illegal, done correctly the chances of being caught are small. Do read this full article in order to understand the risks.
Iran Payment Methods
The biggest challenge we have is easy access to global payment options. Even though a lot of the sanctions have come to an end, or are ending soon, international companies might be slow to open back up to our country. The top global e-wallets for gambling NETELLER, Skrill, and EntroPay are used by casino players all over the world. We are however one of the few countries they restrict. As cards networked to the Shetab Banking System do not have much use abroad, we can't directly use them at online casinos either. Our casino banking options are mostly limited to a Perfect Money and Bitcoin combination.
Perfect Money is a method for individuals to transfer monetary value to each other outside of traditional banking systems. This starts with opening an account online. The concept is to allow users to transfer money back and forth to each other. Exchangers can be used to put money in and take money out of the Perfect Money system. The two largest exchanges of Perfect Money in Iran are nasimrayaneh.com and hiranex.com. You can find others searching Yooz.ir, or if on a VPN, Google. Do be careful of potential scams as anyone can claim to be an exchanger.
Bitcoin is a digital crypto currency that operates without a central bank. It is used all over the world and holds a value against all the world's fiat currencies. It is quite a complex system and an entire book could be written on the technical aspects. When using it only as a payment medium, detailed knowledge is not required. What you need to know is that bitcoin is essentially digital cash. It can be held in what is called a wallet. Users can send bitcoin to each other. There are many ways to buy and sell bitcoin.
The combination of Perfect Money and Bitcoin is the best way to play real money online casino in Iran. There are no casino websites I know of that accept Perfect Money direct as a deposit and withdrawal method. All the ones on the top of this page accept bitcoin deposits and issue bitcoin payouts. It is very easy to buy bitcoin using Perfect Money, which can easily be obtained in Iran. When you are paid bitcoin it is rather simple to sell those in exchange for Perfect Money. Once you have done so you can then use a Perfect Money exchanger from Iran to convert the Perfect Money to Iranian rial (IRR) paid to your local bank account, or even cash in person. So, as you can see, this is a workable banking solution. This covered, I now explain how to use bitcoin.
Bitcoin Explained
Bitcoin is like a digital form of cash. Those new to it are advised to set up an online wallet for holding their bitcoin and for transacting in bitcoin. There are several options for this including MyWallet by Blockchain. That wallet supports many languages but not Persian. If you need a Persian language recommendation you can perhaps try the Persian Bitcoin Forum. I need to warn you to be very careful. Blockchain is very trusted by the bitcoin community, which is my reason for suggesting them. If you use a different wallet you must trust them and also their security. Hacking is a big issue as bitcoin is like cash. MyWallet is one of the providers that is trusted and has great security.
Once you have a wallet you are now ready to purchase bitcoin. There are a lot of options for this. In Iran we have had different exchanges come and go. You can read the forum I mentioned earlier to find an exchange if you would like. One guaranteed way to purchase is using Local Bitcoin Iran. This is a private trader exchange anyone can join so be sure to look at feedback scores. You'll find there are many sellers with 100% positive feedback over hundreds of transactions that offer bitcoin in exchange for Perfect Money. The purchase process involves providing them a bitcoin address to send to which you can get from your wallet.
As for selling bitcoin, there is almost always buyers at Local Bitcoin Iran that offer Iran bank transfer as a method for purchasing bitcoin. It is however an issue that most pay much less than can be obtained using other sources. You probably first want to check with Iranian Perfect Money exchangers to see if they will purchase bitcoin. Many will purchase. I have had great success selling to them.
One other thing I will note is that while most gamblers won't want the hassle, the way to get the most Iranian rial (IRR) for your bitcoin is by starting your own Local Bitcoin profile as a seller. This is a bit difficult at first because you won't have a feedback rating. There is however a demand for bitcoin here. You can start out by being one of the few willing to accept Iran bank transfer or cash in your city. You can also post to sell in Perfect Money, initially for a little less than what other sellers are giving. This can help to increase your transaction number and feedback rating. As those improve you can sell bitcoin for more. You can also improve your rating and get more value if offering to buy bitcoin in Iran too.
Finally, as I mentioned earlier, an entire book could be written about the workings of bitcoin. This here was only a small overview on how to transact using them, and isn't even complete at that. You can learn much more about this at bitcoin.org (Persian) or bitcoin.org (English). The same content is available in many other languages too. Use the dropdown menu at the top of the website to change to another language.
Iran Gambling Laws
All forms of gambling are illegal under Article 705 of the Iran Penal Code. The penalty for being caught is 1-6 months imprisonment or 74 lashes. For online casino it is one or the other that applies. For public gambling, both penalties are given together. The online version also violates less laws.
Articles 706-711 cover additional gambling offenses. Handling cards, dice, or other casino tools is punishably by 1-3 months, or an Rls.500,000 to Rls.1m fine. Making, selling or providing such casino tools caries 3-6 months, or an Rls.1.5m to Rls.6m fine. Inviting others to gamble, running, owning, or working for a casino gambling house carries a 6 month to 2 year prison sentence and/or an Rls.3m to Rls.12m fine. All money used for gambling is to be confiscated, and all tools destroyed. Any law enforcement or other official aware of casino activity who fails to make an arrest, or report it, is subject to 3-6 months imprisonment or up to 74 lashes, if they are not already subject to a harsher punishment under another law.
All gambling including online casino is no doubt a serious crime in Iran. The chances of being caught using internet casinos can however be small. The first issue is making sure to use a Virtual Private Network (VPN) from a foreign country. The fact you're reading this page means you likely already have that worked out. If not, do some navigating around the internet to learn more. You'll be looking for a foreign VPN that can be purchased using bitcoin or Perfect Money.
Next know that it is ideal to stick to using instant play casinos that do not need to be downloaded. Online casinos offer these as well as a download version. The latter installs either an app to your mobile device, or a software program to your laptop or computer. Using those download version is a way to get caught. It leaves gambling material on your machine. So, stick to the instant play versions. At the end of each session clear your internet cache (history files, cookies, etc.). If you're not sure how just search Yooz.ir, or if on a VPN, Google. If using Firefox search: Clear Cache and Internet History on Firefox. If using a different web browser, replace the Firefox part of your search with the one you actually use.
Next know our authorities are not overly aggressive in looking for online casino use. They go to great lengths to block websites and have filters. The fact you are using a VPN could draw some scrutiny. This is an extremely rare scenario, but it is probably still ideal to have a verifiable reason for using a VPN on hand in case you are questioned. Registering for a few sites such as Netflix from the USA could be wise. If then asked what are doing you can give the excuse you are watching movies online. Having a couple user names and passwords on hand to demonstrate log-in could be helpful. Again, very rare, but if it comes up and you have this, you'll likely not be bothered again or only be told to stop.
As for the banking, Perfect Money and bitcoin transactions are very difficult to trace. There isn't an easy way for the government to see where this money is being transferred to. Casual gamblers won't do enough volume to draw any attention. If you do start gambling on a very serious level moving large amounts, you might want to come up with a cover to explain this in the rare case you are asked.
One suggestion is to legitimately make purchases online for items that you sincerely would like to have (electronics, tablets, headphones, beauty products, fragrance, clothing, toys for your children, or anything else), and then save some of the packages. If asked you can say you shop over the internet. Then casually show a package or too and mention you've purchased many other items over the internet too.
To cover why you are selling, not purchasing, you can say because you do so much shopping over the internet you monitor exchanges looking for good prices to store for future use. But as you found some good deals on bitcoin or Perfect Money you got carried away and now decided to sell. It is rare you would be asked, but having a cover such as this worked out in advance is still a good idea. It is unfortunate we have to lie, but the way our casino laws are, it is needed to reduce chance of being caught.