The Best Cricket Betting Sites in the MENA Region for 2022
Ready to discover the best cricket betting sites? We've created a shortlist of the best bookmakers for cricket betting in the Middle East and North Africa. In addition, this page contains a step-by-step guide on how to bet on cricket online, a breakdown of popular bets, information on different cricket formats, and cricket betting tips to help you profit while watching matches.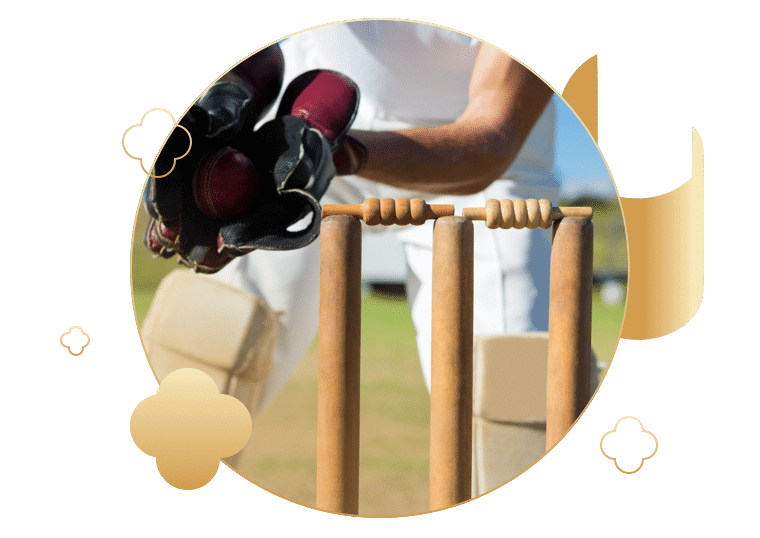 The Best Cricket Betting Sites in the MENA Region for 2022
The Best Cricket Betting Sites
Reasons to Join Our Top-Rated Cricket Betting Sites
Knowing the difference between a bouncer and a yorker is one thing, but identifying the best cricket betting sites is a whole new ball game. As we are an experienced team with decades of combined betting experience, trust the sites recommended on this page. While we take many factors into consideration when reviewing cricket betting sites, the key features of these sites include:
Bet on the Different Forms of Cricket
Did you know cricket matches can last anywhere between 90 minutes and five days? From exciting T10 matches with lots of sixes to gruelling Test matches that require plenty of stamina. Let's discuss the four forms of cricket before you bet.
Popular Cricket Betting Markets Explained
Now that you know how to bet on cricket online and the differences between the main formats, it's time to learn about the most popular cricket betting markets.
Cricket Betting Tips to Help You Profit
The sound of leather on willow is even better when your bet is winning. While you can blindly follow cricket betting tipsters who claim to be experts, we recommend doing your own research and making more informed bets. Here are four cricket betting tips to help you profit from the sport you love:
The Popularity of Cricket in the MENA Region
Cricket may not be the most loved sport in the Middle East and North Africa (that honour goes to football), but it is growing in popularity all the time. The sport is popular in Middle Eastern countries such as Bahrain, Oman, and Kuwait. However, participation levels are greatest in UAE and Saudi Arabia.
FAQs
How do I bet on cricket?
Get started by creating an account at one of the best cricket betting sites. Once you've registered and deposited, navigate to the cricket section and select a match. Take your pick from the long list of betting markets and add a selection to your betting slip. Enter how much you want to bet and click confirm.
Can I bet on cricket on mobile?
Absolutely! The best mobile betting sites accepts bets on cricket via dedicated apps and through your web browser. Whether you own an Android or iOS device, you can log in and bet on the latest cricket matches anywhere, anytime.
Which cricket betting sites offer live streaming?
All the betting sites listed on our page support live streaming. You can watch matches from leagues around the world, ensuring you see every wicket being taken and every six being smashed into the stands.
Can I bet on the Indian Premier League?
Of course! The Indian Premier League (IPL) always offers lots of betting opportunities. The best betting sites for cricket announce special promotional offers throughout the tournament to excite new and existing customers. You can bet on everything from the tournament winner and to the winners of prestigious IPL awards such as Purple Cap and Most Valuable Player.